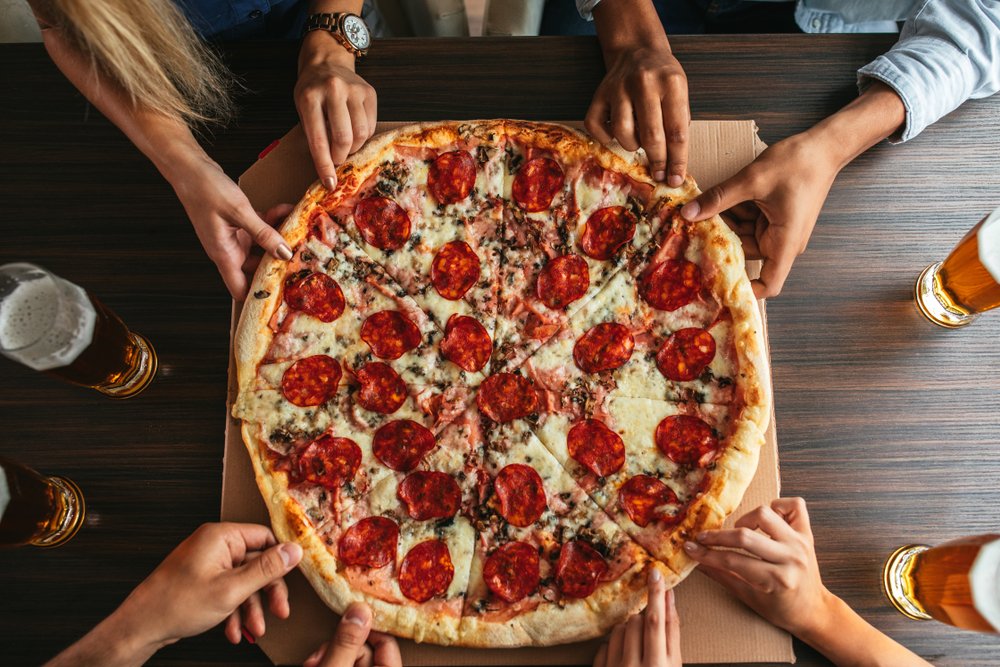 The Best Pizza in America Today
Every year the travel site TripAdvisor ranks the best pizza joints in America based on their customer rating system. You'll notice some repeat pizzeria contenders like Frank Pepe's of New Haven or Bleecker Street Pizza of NYC but on occasion a newcomer tops the list. The ratings have been tallied and the top 5 have been announced!
Here are the best pizza shops in the U.S: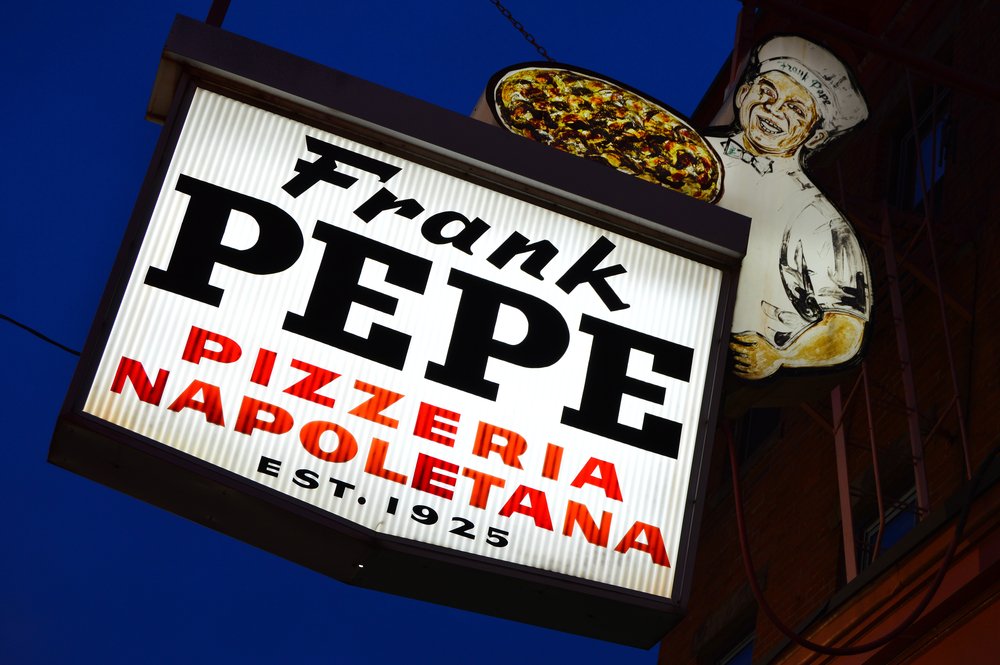 Frank Pepe's is a regional treasure. It's a New Haven institution since it's doors first opened in 1925. They're frequently on 'best of' lists and their expansion into 9 other locations speaks volumes as to their popularity. They have an artistic skill when it comes to making pizzas. The most notable often termed legendary pie is the White Clam Pizza.
This is a white pizza topped with garlic, mozzarella, oregano, olive oil and freshly shucked clams, simple but glorious. Frank Pepe's pizza has been cooked the same way since it's inception, with a coal-fired oven. Their philosophy is simple, coal burns hot and dry giving a crisp, delightful char to the crust.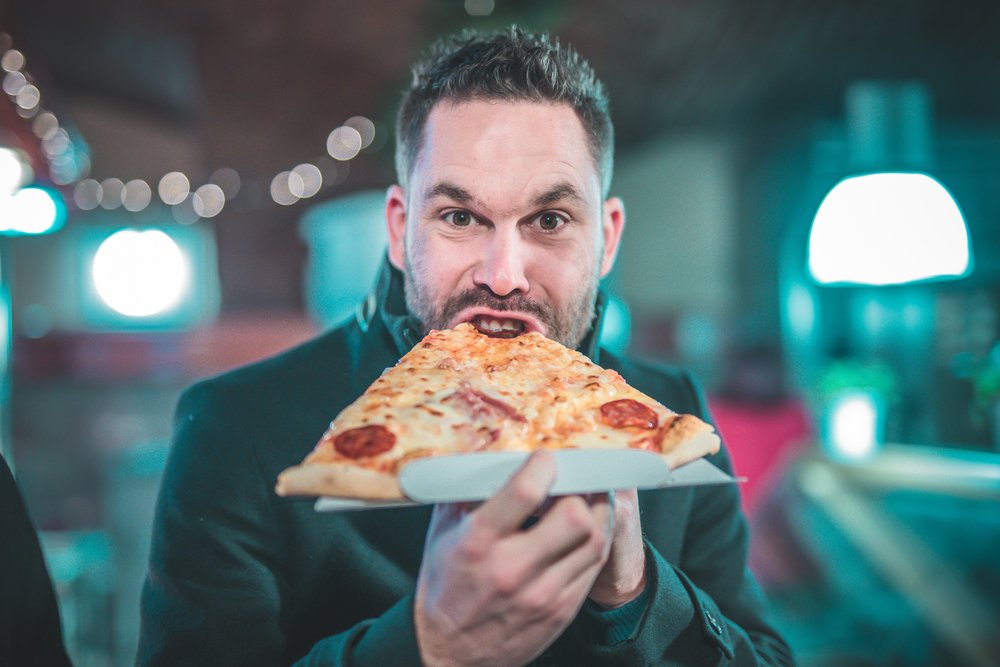 Three generations of pizza makers have manned the brick ovens at this Boston old school pizzeria. Since 1926, classic Italian-American pies have been rolled and tossed using the same 90+ years old recipe. At Regina, you get a thin crispy crust with great chew, slightly charred. They don't skimp on the ingredients either, ricotta is made in-house and their top-secret pizza sauce uses a magical combination of crushed tomatoes, pecorino romano cheese, and heat.

Three New Yorkers were determined to bring NYC slices to fun and funky Austin. Needless to say, they succeeded two-fold. In 2005 Jen, Joseph and Terri opened their vintage retro-punk pizzeria Home Slice. Their no-compromise and well tested (for authenticity) pizza pies give any slices in the Big Apple a run for their money. Home Slice is pumping out approximently 1000 slices per day.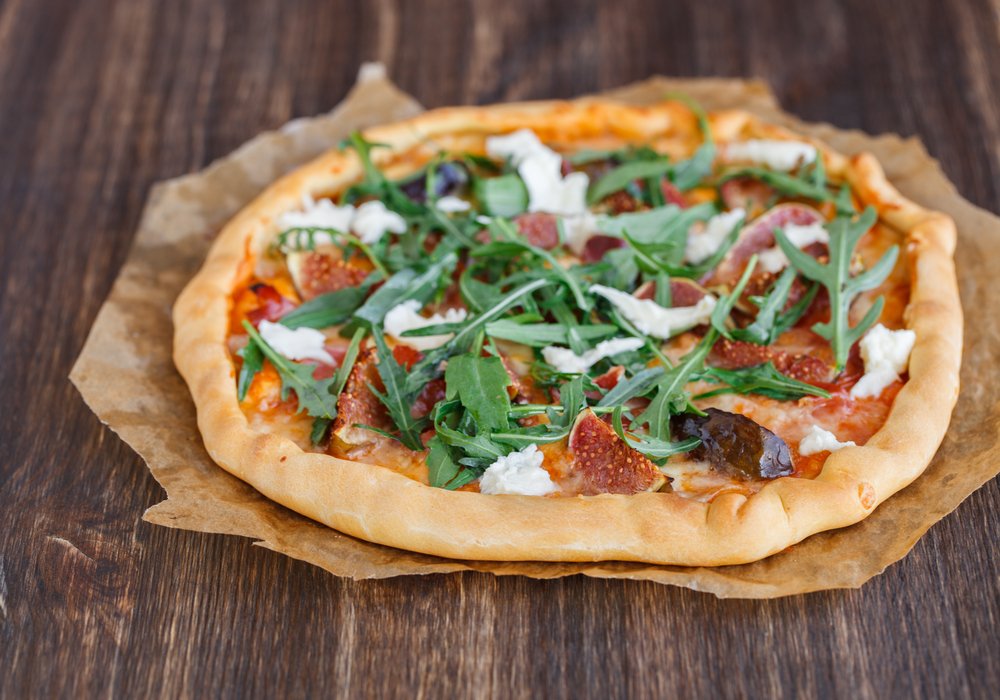 Mission District opened its doors in 2009 and vowed to serve high-quality handmade food with seasonality in mind. Their neapolitan-style pizzas are made using an imported wood fired oven. The pizzas come heaped with a creative assortment of ingredients all nestled on a perfectly blistered crust.
Here are some examples:
Maile-San Marzano: Prosciutto Cotto, Stracciatella, Calabrian Chili, Oregano
Uovo: Radicchio, Anchovy Sofrito, Caciocavallo, Garlic, Egg
Bianco Verde: Nettles, Treccione, Calcot onions, Agrumato, Ricotta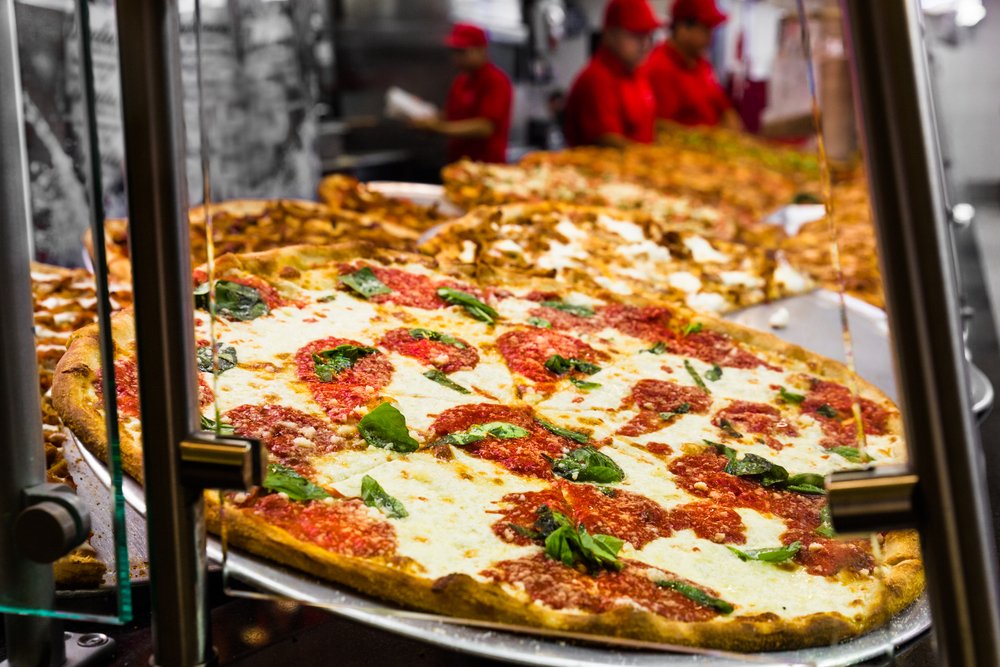 Likewise, known for holding the honored title of Best Pizza NYC, Bleecker Street Pizza has tradition and family baked into every pie. Doug Greenwood and Tony Salihaj are co-owners of this decades-old establishment. Their recipes are homages to Nonna Marie (grandma), their signature pie bears her name.
The Nonna Marie – Tuscan-style pie with fresh mozzarella, signature sauce, basil, and parmesan
There's nothing that is not touched, dipped, simmered, or brushed by their direct weekly shipment of Parmigiano-Reggiano (spending roughly $1000 per week on parm alone). The sauce is simmered with Parmigiano, the pizzas are topped with a Parmigiano-mozzarella blend and even the crust is brushed with a oil+parm combo.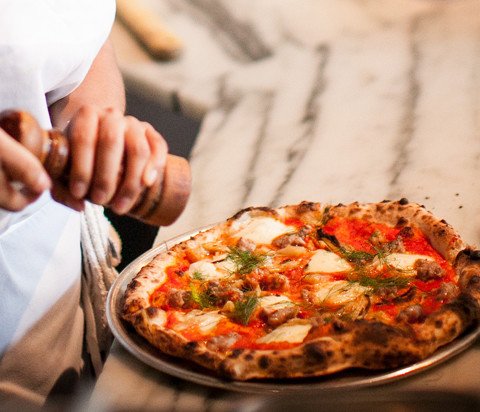 Lastly, it seems that TripAdvisor did not feel the need to include any Philadelphia-based pizzeria's in it's best of list. So we felt it both right and necessary to mention a local favorite, Pizzeria Vetri. At this pizza shop, it takes three days to make the dough and just three minutes to cook the pizza! Made with whole grain flour, the crust is rich with flavor. Pizzeria Vetri is gifted in the art of authentic pizza making.