The Best Sandwiches in New York.
Sandwiches speak a universal language. There's a version in every country, state, and city. I've never eaten a sandwich that levels up with what I've eaten in New York, but that doesn't mean another New Yorker will agree with my list, because New Yorkers can't agree on anything.
Here are my top five New York sandwich spots: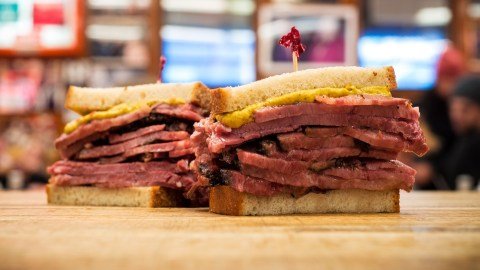 I know, this one's not a secret to anyone but pastrami just so happens to be my favorite deli meat, and Katz has been proving themselves as the pastrami sandwich kings since 1888. There's absolutely no fluff on this one: Rye, Mustard, Pastrami and a side of pickles. You don't need fluff when you've perfected classic minimalism. Sure, its $21 for a sandwich, but have you seen the size of it? Oh okay.

A local favorite in South Brooklyn. Ask anyone. Their bagels are out of this world, and often serve as the blanket to my sandwich creations. As a classic NY deli style sandwich (and everything else) "bar", they serve up classic Boar's Head deli meats and cheeses, along with homemade chicken breast. While I do love a bagel sandwich, (Salami & Muenster with all the fixings) their cream cheese game is also strong. My sweet tooth bagel is always poppy seed with a schmear of homemade Oreo cream cheese.

Another bagel place. Sue me. New York bagels are the best bagels in the world. Anyway, these guys make the best gravlox and cream cheese bagels. Theirs comes with onions, tomatoes and capers.
I always take my hat off to the people who can do simple, no fluff food. Mazeltov!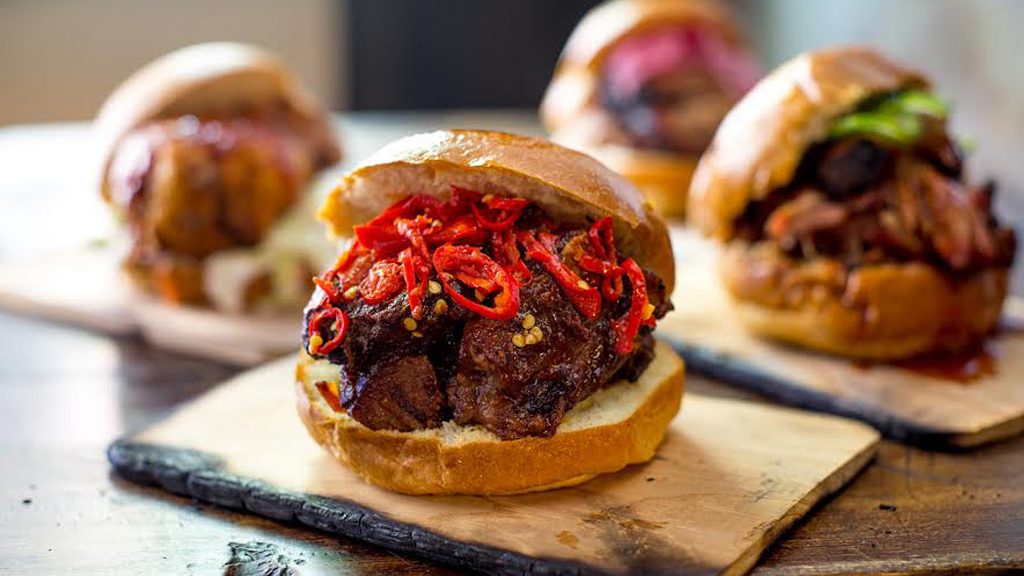 This metropolitan concrete jungle may not be known for it's BBQ, but Mighty Quinn's Burnt Ends sandwich is as close to a perfect BBQ sandwich as one can get. I discovered them during their humble beginnings when they had a stand in the annual Smorgasburg. I fell in love with this well seasoned, crispy, tangy, fatty, soft, crunchy perfection of a sandwich. They're all over town now. Lucky you, I had to wait a while for that.

Lobster rolls fall under the sandwich category for me, more so than burgers. I don't believe there's any actual rules to this, so I'm just going with my gut here. As I've mentioned countless times, I find value in perfected minimalism, and a Luke's lobster rolls are just that. Classic butter wheeled buns + sustainable Maine Lobster is a win-win in any situation. I recommend getting a side of slaw, and an Allagash White brew with that.