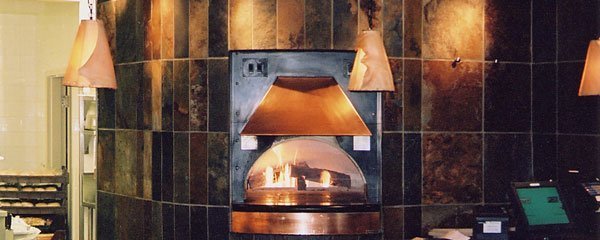 The Gourmet Pizza Trend – How To Get Your Piece Of The Pie
Pizza may have originated in Italy, but it's a pretty big deal in America. Americans on average eat 100 acres of pizza a day, or roughly 350 slices of pizza per second. 93% of Americans eat pizza at least once a month. 3 billion pizzas are sold in the U.S. each year and the annual pizza sales revenue is just under 40 billion dollars. Yeah, I think it's safe to say that we love our pizza.
Knowing how much money there is in the pizza business, if you run a restaurant, you probably want to get a piece of that delicious pie (pun intended). But with as many as 60,000 pizza shops in the U.S. it's a pretty crowded market. This glut of options has pushed entrepreneurs to try to differentiate themselves from the competition by offering gourmet pizza options, and consumers are buying into the trend. In fact, 1 out of 3 pizza consumers have said they are willing to pay more for gourmet pizza. So if you want to get in on this huge pizza market, gourmet is the way to go.
But making great gourmet pizza requires more than just good intentions; you need to make sure you have the right equipment and ingredients to get the job done. That's where PJP comes in. We've got everything you need to make great pizza.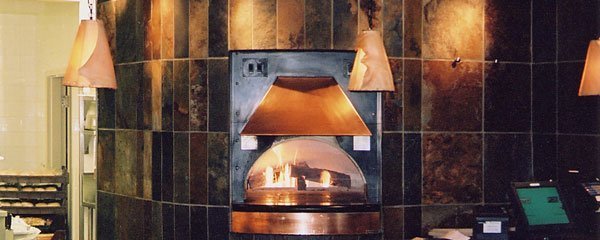 The most important piece of equipment you'll need is the right oven. Recently, a significant number of restaurants have incorporated wood fired ovens into their operation. Luckily, PJP has partnered with Earthstone Ovens, a company that has set modern standards in commercial ovens. Earthstone Ovens feature an advanced design in wood, gas and wood/gas fired ovens with its contemporary, modular and pre-assembled commercial units. Earthstone has made a name for itself in the food service industry, providing high quality wood fired ovens to many of the nation's leading multi-unit operators. Oh, and they also look really, really great.
Another piece of equipment you'll need is a quality pizza peel. It might seem like an inconsequential tool, but a great pizza peel can be a chef's best friend, especially when working with Neapolitan-style pizza where quick removal from the oven is necessary. That's where GI Metal comes in. GI Metal makes a surprisingly light, but high quality and long lasting pizza peel that makes it easy for chefs to get pizza in and out of the oven fast. Check out GI Metal at the Las Vegas pizza expo showing off their great peels.
With the right equipment, you'll be well on your way to making gourmet pizza. Just ask your PJP Sales rep for more information.
And just since we've been throwing a lot pizza facts at you today here's another pizza fun fact to wrap up the blog: The largest pizza ever made was 122 ft., 8 inches in diameter. The pizza needed 9,920 lbs. of flour, 198 lbs. of salt, 3,968 lbs. of cheese and 1,984 lbs. of tomato puree.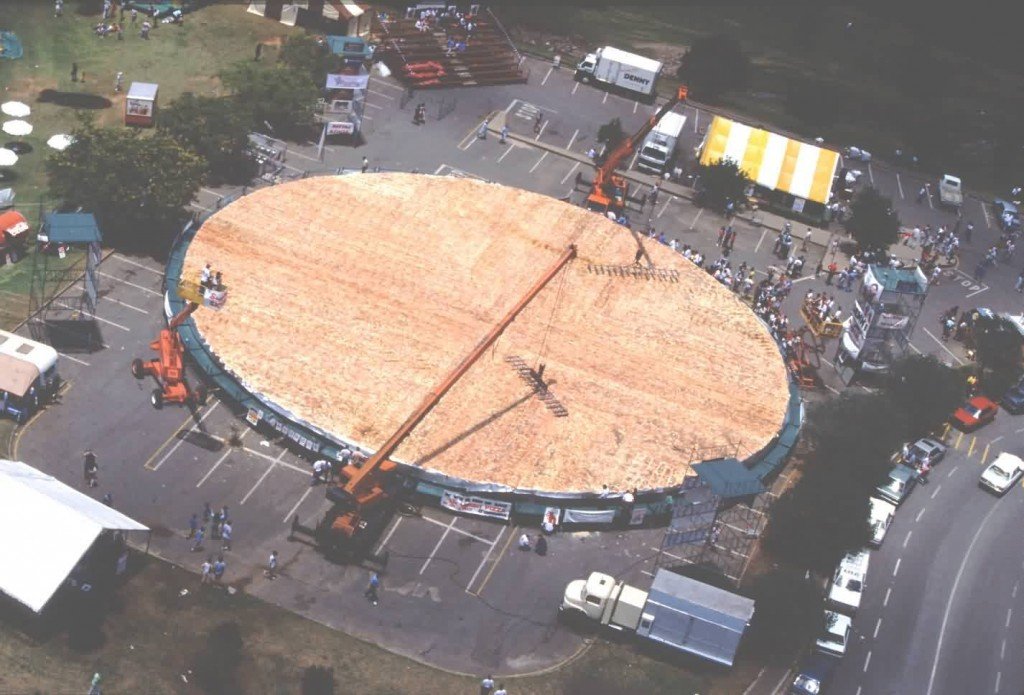 Okay, maybe we just wanted an excuse to show you a picture of a giant pizza.