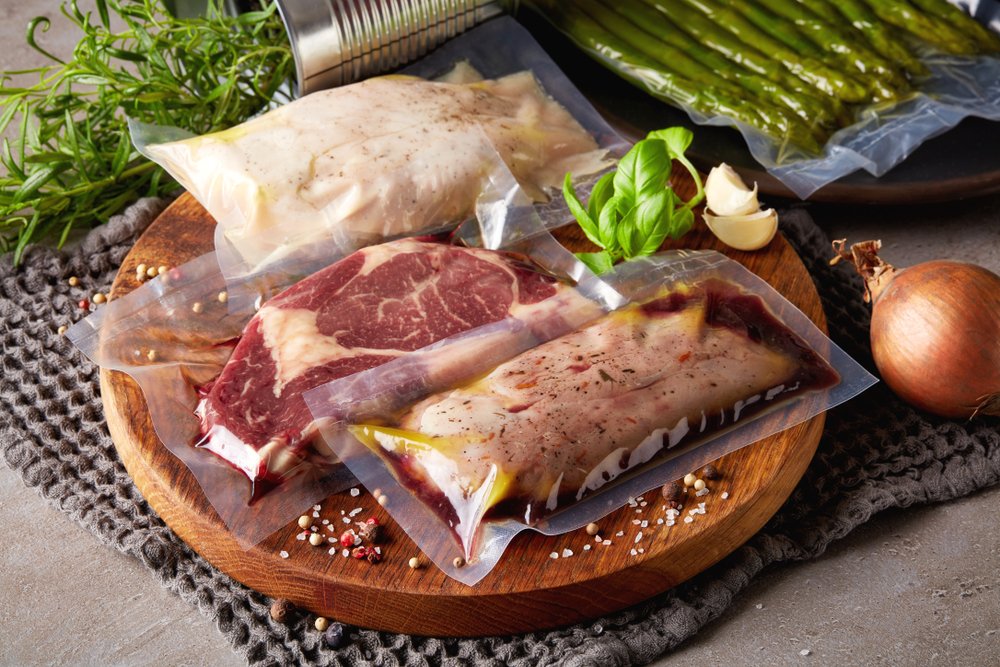 The Pros & Cons of Sous Vide Cooking
As far as cooking techniques go "Sous Vide" produces unparalleled results in comparison to other methods. Sous Vide (French) means "under vacuum" because it is the process of cooking vacuum sealed food in a temperature controlled water bath. While this technique is abundant with pros, there are a few points to consider when cooking sous vide.
At PJP we are rather familiar with the Sous Vide process. Master Chef Rich Rosendale taught his world-renowned Sous Video 2.0 Workshop at PJP Headquarters. In the process, he broke down many of these pros, as well as some more advanced tips which we'll get to later.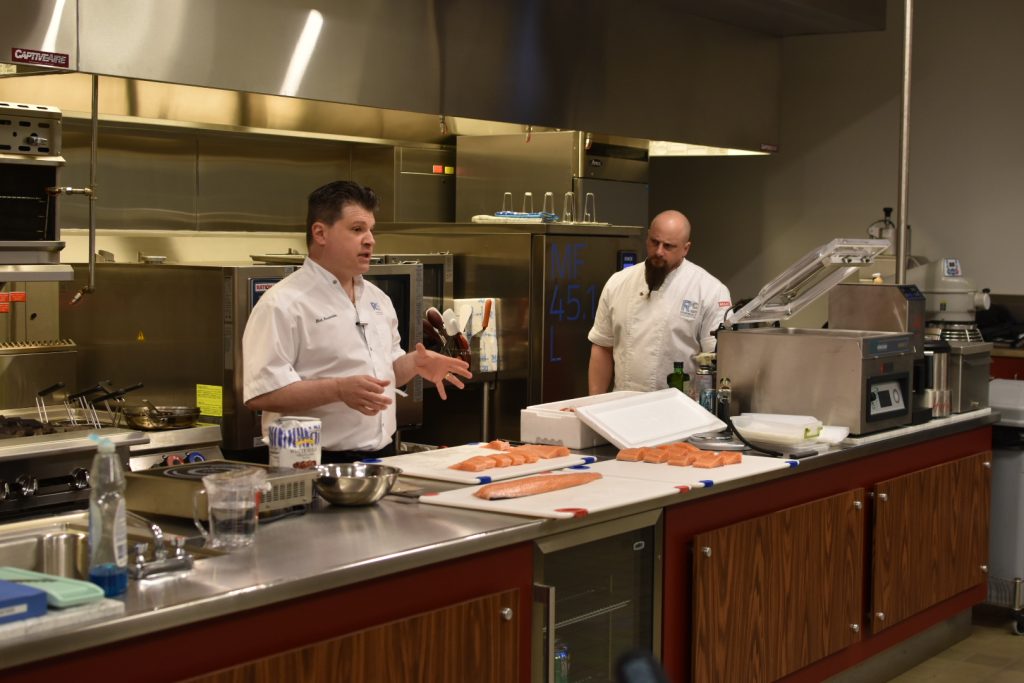 As for pros and cons:
PROS
Using the sous vide method to cook produce will fully retain the full flavors, colors, and nutrients of the ingredients. Because the ingredients are in a vacuum sealed bag they are consistently compressed and continually cook in and absorb their own liquids. Boiling will often cause flavors to disperse into the water producing mildly flavored results, and steaming allows the ingredients to be oxidized for extended periods of time which eliminates nutrients, color and creates un-even cooking.
Following up from above, when cooking ingredients in their own juices with nowhere to escape, the food retains it's volume and produces a higher yield. As pan cooking will dehydrate food by way of evaporation, sous vide cooking will maintain the size, shape, and weight of the food being cooked.
As the water temperature of the sous vide cooker is precisely brought to and maintained at a specifically set temperature, sous vide cooking is a great technique for maximum precision. When roasting or baking – the air flow in an oven tends to travel resulting in the famously known flaw of always being hotter towards the back. However because water is a denser element, it maintains the exact temperate that it is set to, providing consistent results
Using sous vide in a restaurant will take some pressure off of a busy service. When cooking proteins sous vide the process is typically "low and slow" so the chances of overcooking are substantially lower. Take advantage of added convenience, food can be cooked prior to service allowing the cooks to finish the dish when service is full on.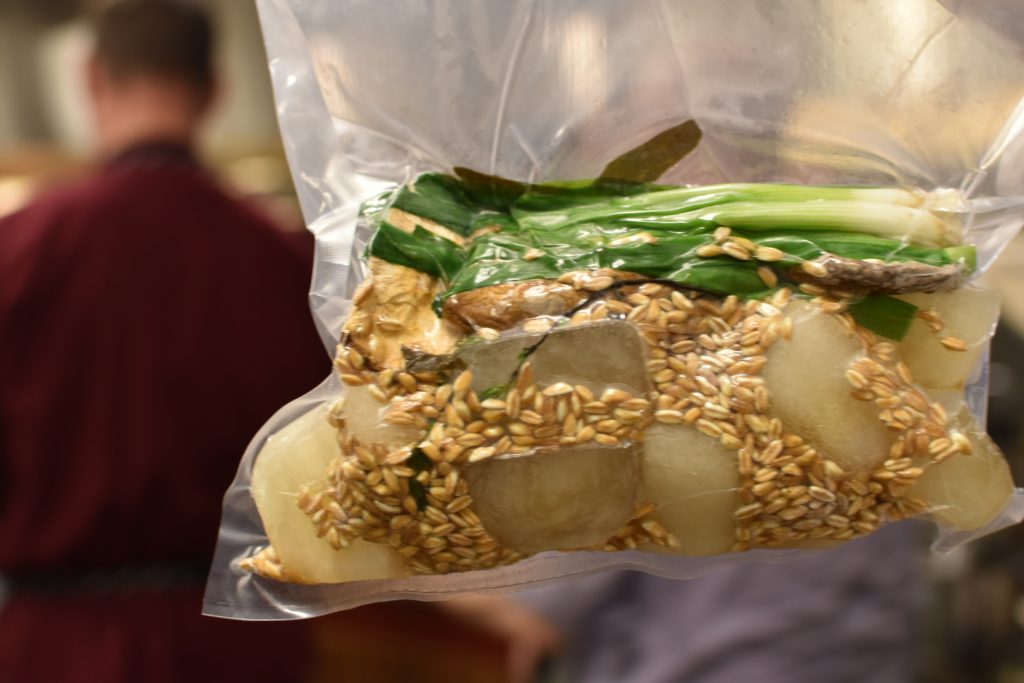 CONS
When browning, especially in a cast iron pan the intense heat develops natural sugars and caramelization producing concentrated flavors throughout the cooking process. This step is eliminated when cooking sous vide and there fore removes the char grilled taste from food. Of course protein can be finished off in a pan to create a crust, but the formation of natural sugars and caramelization is best made from raw ingredients.
From the standpoint of a health inspector, cooking sous vide may propose a health violation. Bacteria thrives between 42F and 140F, and cooking meats sous vide is recommended at a temperature range between 130F – 137F. To counter that, the lack of oxygen during cooking at those temperatures lessens the chances of any bacteria as long as the food is vacuum packed when its 42F and below.

An Experts Take
Master Chef Rich Rosendale was an early adopter of Sous Vide cooking. It peaked his interest long before it was a trending topic in the States.
"It was a way for me to have precision in my cooking that I'd never had before"

Rich Rosendale to PJP

We asked Chef Rosendale "What advice do you have for the average person sous vide cooking?" He said "working with steak allows you to find out how to use it – getting a steak to the level of doneness you want is a good starting point." He then gave us some tips on how he prepares a sous vide steak saying:
"grill it first, then season it as you normally would, chill it down, then vacuum pack it, cook it sous vide to the doneness you want, then one last flash in the pan"

Rich Rosendale on how to Sous Vide a steak.


Sous vide use is on the rise in both fine dining and the home. It looks like sous vide cooking isn't going anywhere. The technique is incredibly efficient and can change the way your kitchen operates.