Using Fresh Produce Behind the Bar
Tis' the bountiful season of fresh and delicious produce, something we should take full advantage of working in bars! Seasonal produce almost always makes it onto the kitchen menu, however its multitude of uses and variety of flavors are only really beginning to be realized by bartenders and bar managers. In my bar, we use fresh mint and freshly squeezed lemon and lime juice year-round, however the summer brings us the unique opportunity to showcase what our local area has to offer in the forms of fruits and herbs.
While fresh produce is amazing, it doesn't keep forever. The techniques below show you how to incorporate fresh produce into your bar program and lengthen the life of your fresh summer produce.
Syrups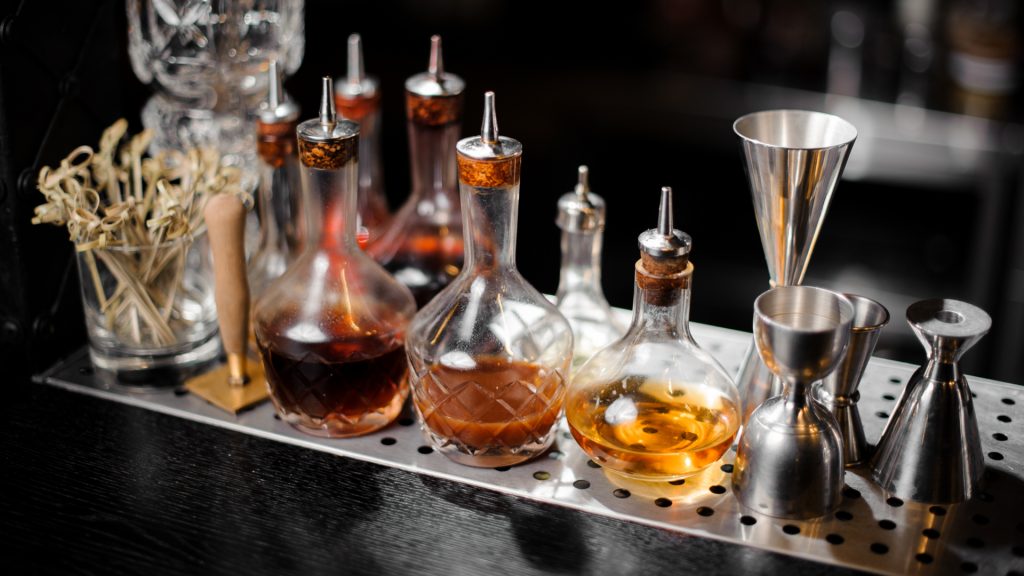 Almost all bars make simple syrups, and you can easily elevate your syrups by infusing them with fresh local fruits and herbs – the process is only slightly more complicated than making simple syrup!
To incorporate fruit into a simple syrup, boil water on the stove and add sugar and fruit. Let boil for 10 minutes, then turn off. Let cool for a short time and then strain the simple syrup through a chinois, ensuring that you press the fruit to extract all the possible juices. (I use a muddler for this.) Fine strain the syrup a second time if you're using berries to remove as many seeds and small particles as possible.
For herbs and delicate items you only want to extract oils from, make your simple syrup on the stove, and then once it's off the heat add your plant material. Let this stand for 1-2 hours, tasting intermittently to test the strength. Strain through a chinois, again pressing on your plant material to extract the last of the oils. Voila!
Purées

Purées are great for using produce that you have too much of or is just plain old ugly. It's also a great way to add fruit to a beverage without adding the sugary sweetness of a syrup. Purées are made exactly the way you think they are, although the recipes vary slightly from one fruit to the next. You'll have to add a small amount of sugar, and it is also very common to add citrus juice, usually lemon, to act as a preservative and help keep the final product on the shelf longer.
Bitters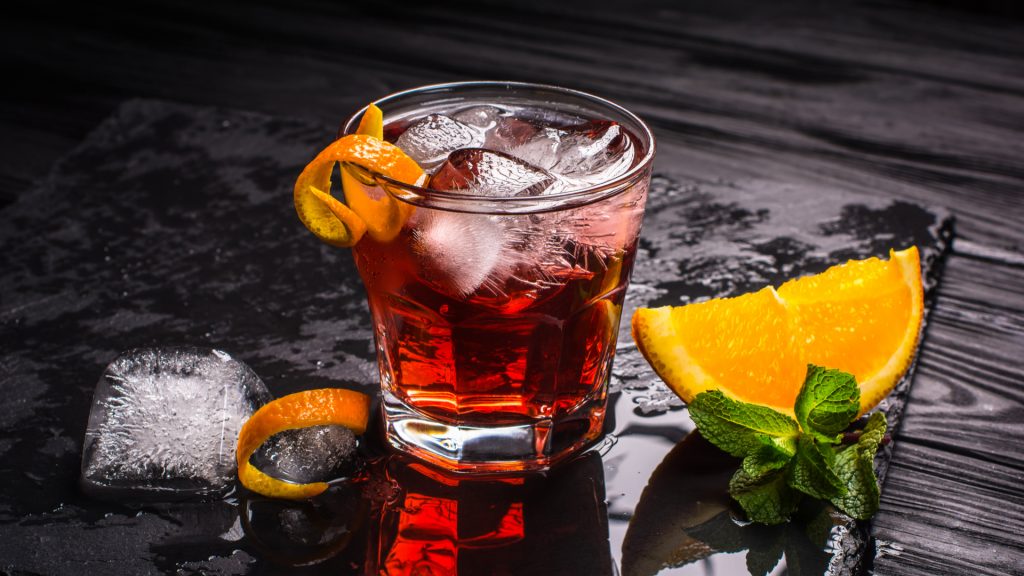 The variety of bitters on the market has exploded along with the craft cocktail movement and many bars have gotten in on the act by making their own signature bitters. While this method of using your fresh produce requires time, planning, and an investment in bittering agents and other ingredients. This means you'll be saving those fruit and herb profiles for later in the year, when they'll no longer be available for purchase.
Garnishes

If you have too much produce and you're going to use some to create a syrup or purée to incorporate into a cocktail, you may wish to use some of this produce to garnish the drink. The produce can either be used fresh or it can be dehydrated to give it a longer life span. You don't need a dehydrator to dehydrate either! Just turn your oven to 100ºF-120ºF and put your material in the oven for 1-2 hours. Different fruit takes different amounts of time to dry out so be sure to check it regularly!
When making the syrups and purées mentioned above remember that you're only allowed to keep them for a maximum of 7 days per health code law. However, if these were fruits and herbs you were unable to use elsewhere, incorporating them into your bar menu will extend their shelf life and give the product another lease on life before it hits your wastage sheet. Unless you manage to use all of it!