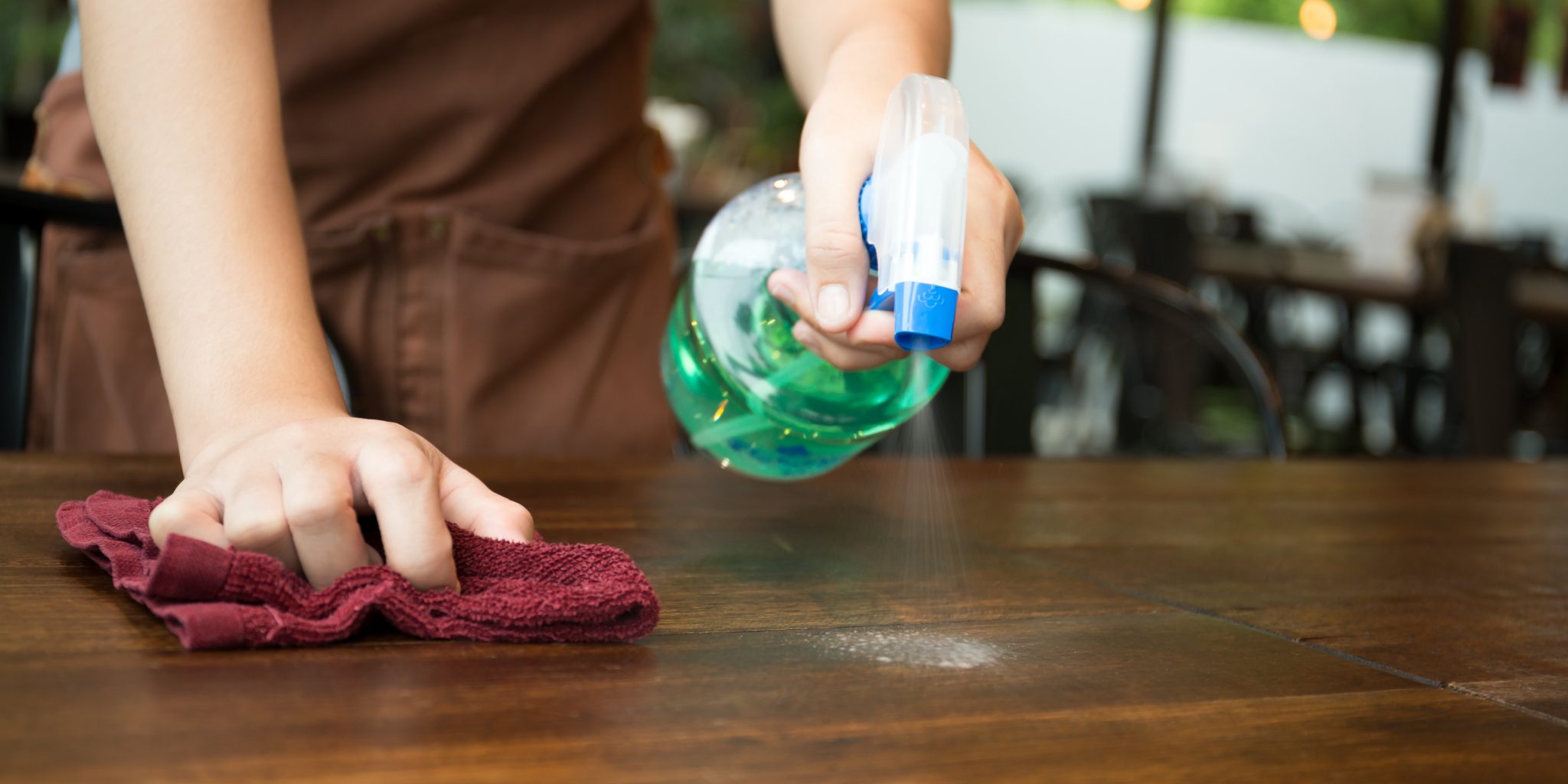 What If We Told You There Was a Better Way To Bus Tables?
Bussing tables is a tedious but necessary part of operating a restaurant. For the safety of your customers, it is important to make sure that the table is clean and sanitized before each use. If done improperly, you run the risk of spreading illness.
The standard practice for cleaning a table is to wipe it down with a wash cloth and (hopefully) appropriately mixed sanitizing chemicals. The trouble with this method is twofold:
Wash cloths can and will hold onto germs and spread them around and between tables.
For the sanitizing chemical mixture to be effective it needs to be changed out frequently and measured exactly.
The simple truth is that the washcloth method is only effective when used appropriately, and getting it right is tricky. This is something that health inspectors will check up on when they are visiting. If your mixture is wrong or your rags are dirty they will call you on it.
So what is the best way to ensure that you pass your health inspection with flying colors? As always, PJP has you covered. We've found a better way to bus tables. And really a better way to clean, sanitize, and disinfect all around.
Single Use Cleaning and Sanitizing Wipes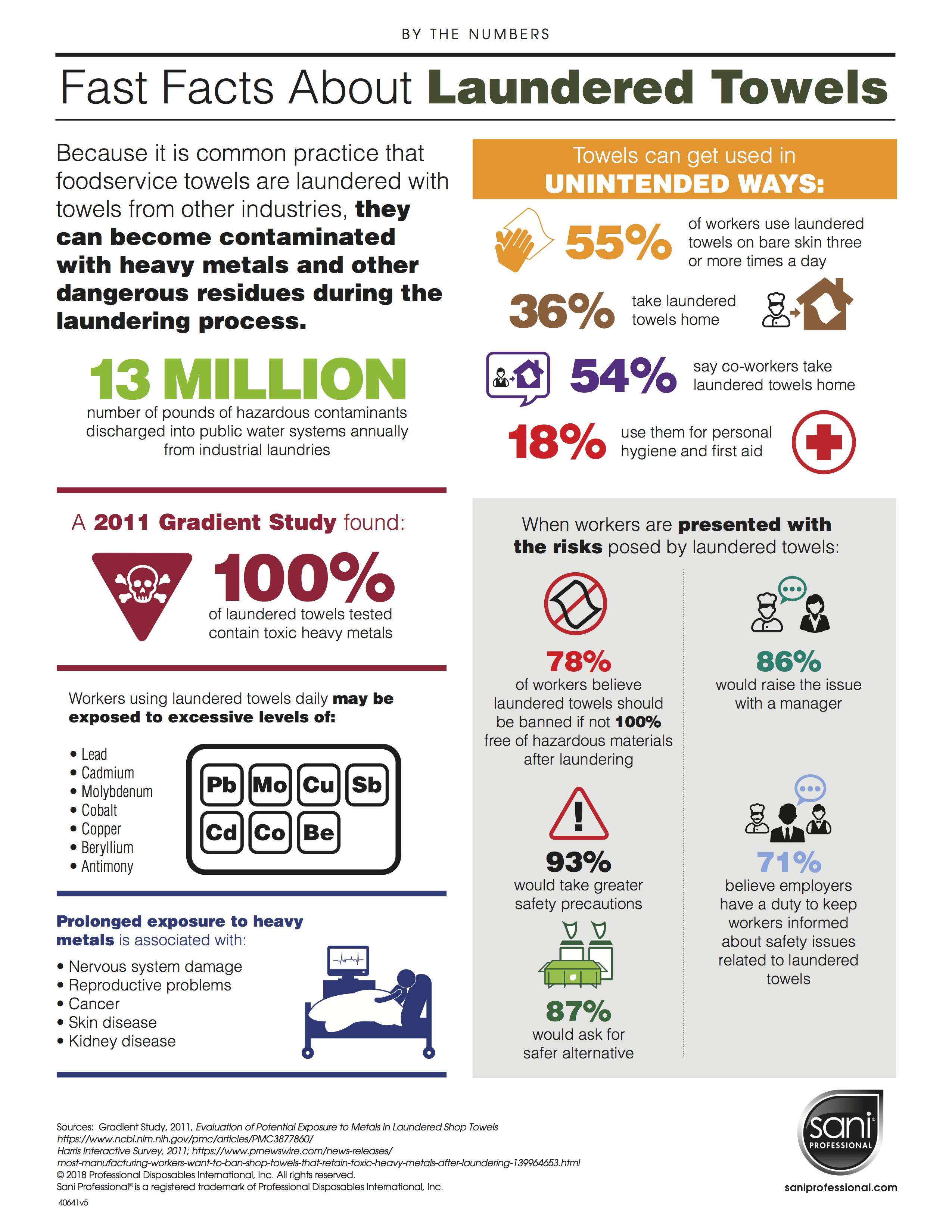 PJP has partnered with Sani-Professional, a company that specializes in single use wipes for foodservice establishments. These wipes are specially designed with you in mind, and they meet all of the needs of any foodservice business.
The single use wipe solves all of the problems present with the washcloth system. There's no need to measure out a chemical mixture, and because they are thrown away after every use there is no risk of spreading germs from table to table. It's the perfect solution for keeping your place of business clean and your customers safe from harmful germs and bacteria.
Sani Professional makes wipes that are perfect for all occasions. Whether you need to clean, sanitize, or disinfect, they have the product that is right for the job. In order to avoid confusion, the containers are even conveniently color coded. Green containers indicate cleaning wipes, red containers indicate sanitizing wipes, and black indicate disinfecting wipes.
Not only are they fast working, easy to use, and effective, health inspectors love them. With products like these you're going to pass your health inspection with flying colors.