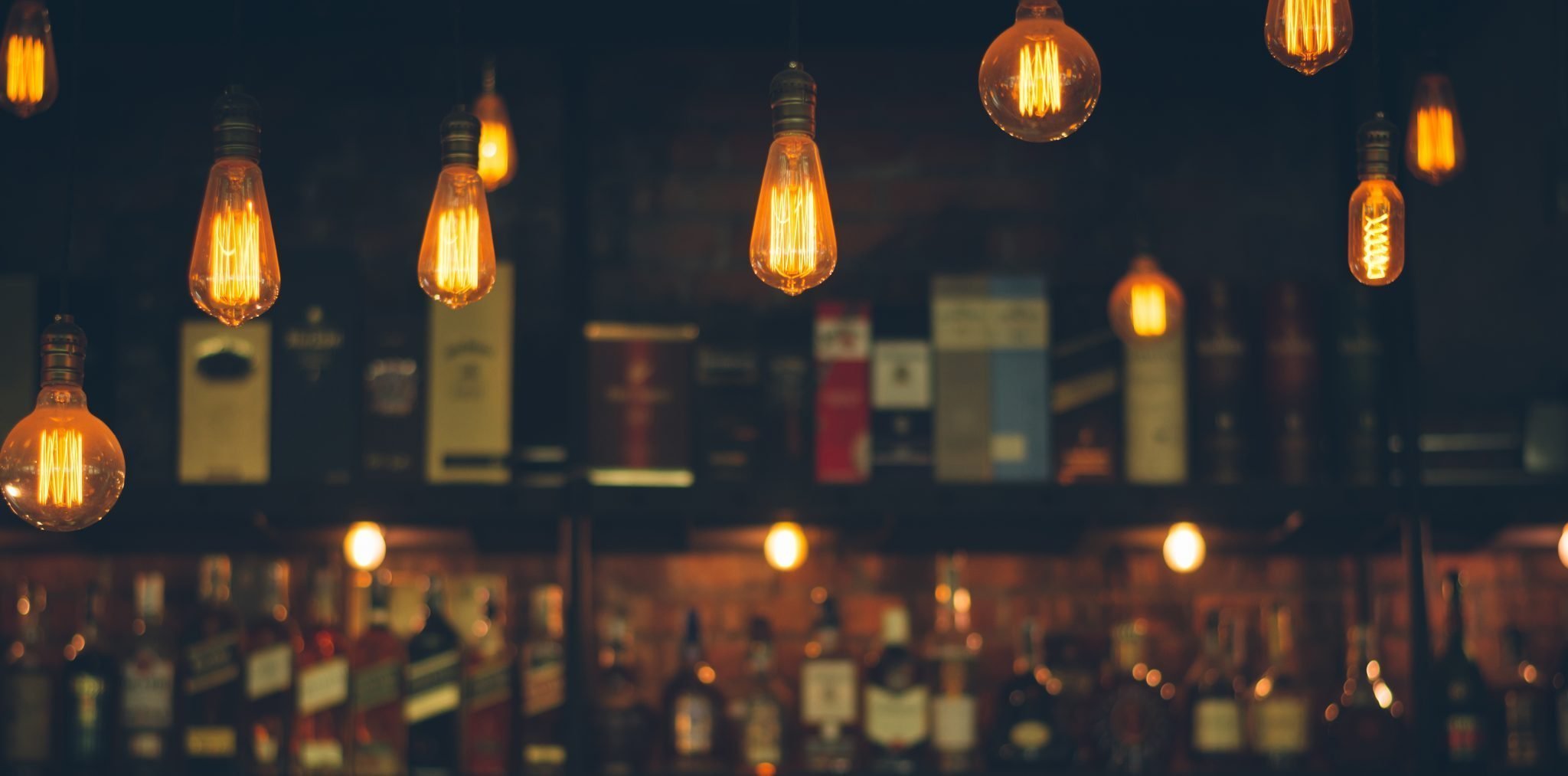 You're Opening A Bar! An Essential Buying Guide Part 2: Liquors, Liqueurs and Balancing Your Shelves
This is the second installment in a four part series.  We're going through all of the essential elements your new bar needs to ensure that it is ready for success from the word GO! If you missed it, check out Part 1: Essential Equipment, Glassware and Extras right here.

How well do you know your liquors and liqueurs? Not just the spirits that you like and that you drink, but how much do you know about each different type of liquor? What about the myriad of different nuances you find when you delve down each category's rabbit hole? This knowledge is going to be essential when you build a diverse selection of liquors. You want them to align with the style and ideals of your new bar. Yet you also want your drinks to sell. Here we're going to give an overview of the different liquor categories and the boxes you'll probably need to tick for each one.
But first, go on a field trip. Take a buddy and look at your competition. Specifically, you should look at the local bars and restaurants that fit into the same category as your new establishment. Look at their liquor shelves from top to well, even ask the bartender what their wells are. Take a peek at their liqueurs to see what people are shooting. Peruse their cocktail menus to see if there are any cocktails that are noticeably popular in your area. This information is going to be incredibly useful for you as you build your liquor collection.
The Basics

Well Liquors: These liquors are going to be the cheapest on your menu. More often then not they'll be in plastic bottles. If you're going to be operating a higher-end bar your wells are going to want to be of a higher caliber than this. Make sure they at least have a known, but often lesser, brand name to them.
Call Liquors: These are liquors that patrons will ask for by name. This is where your field trip research comes in. What brands were present in every bar you went into? These will be the ones that people call on. Once you're open keep your ears open. If you're continuously hearing a brand name that you don't stock, you might want to consider stocking it.
Top Shelf: The highest quality and most expensive spirits out there. They are literally kept on the top shelf. Quality and price are defining qualities, however this category also includes rare and super aged spirits. If you do stock these, you won't be selling them too often.
Liquor Balance


Vodka – A well, a top shelf and some calls are what you'll need in the vodka category. Although vodka can be said to be flavorless, there are, in-fact,  little nuances that set each bottle apart. So, if you don't know vodka well, do a little research before selecting your calls.
Gin – A well, many calls, but not really a top shelf. You'll have more expensive gins but not anything you will class as top shelf. Ensure you have at least one good London Dry varietal, as well as some of the more popular botanically infused brands.
Tequila – You'll want a blanco as your well and then some popular calls available too. Tequila is a popular shooter and guests often call for a specific brand. If you're a little higher end you'll also want a reposado, an añejo and an extra añejo. Typically from the same notable brand.
American Whiskey – Your well whiskey is going to be American. Probably not bourbon, but you may want a well bourbon too. The main categories of American whiskey are bourbon, Tennessee, and rye. You're going to want at least a few bourbons on your shelves, at least one call branded rye, and at least one well known brand of Tennessee whiskey. But you're probably not going to need a bottle of top shelf bourbon.
Scotch Whisky – Don't buy any well Scotch. Some blends and some single malts are what you'll want here. You'll more than likely be putting your single malts on the top shelf, and you'll want your selection to be from the different whisky regions of Scotland, with a variety of ages on offer.
Canadian Whisky – Call brands only here.
Irish Whiskey – Again, call brands only.
Rum – Your well will probably be light, but in some places you'll also find a spiced rum in the well. After that you'll want a selection of white, dark and spiced calls. It's rare to find a top shelf rum at your average bar. They do exist but are rarely called for.
Brandy – Some have a well brandy, most don't. Brandies are often call brands, specifically cognacs. If stocking cognacs you'll probably want a V.S, a V.S.O.P, and an XO; not necessarily all from the same producer. Fruit brandy, perhaps apricot, is something you'll want for sangria and other cocktails.
Triple Sec/Orange Liqueur – A cheap triple sec is a staple in the well and is a necessary ingredient in many classic and modern cocktails. There are higher quality triple secs and orange liqueurs available and it is suggested that you carry at least one of these.
Liqueurs and Other Liquors


From here on out your field trips and your knowledge, from any work you've done behind a bar and any personal drinking escapades, will serve you well. In this section go your flavored whiskies, herbal liqueurs, cream liqueurs, coffee liqueurs, fruit liqueurs, and a myriad of other creations and concoctions that have been crafted by the genius of marketing departments and master distillers.
You definitely don't need to have everything that's out there on your shelves, and starting with less will allow you to craft a list of liqueurs and liquors that are going to sell; and not just sit gather dust on your shelves.
A Word About Stocking

Your liquor and liqueur selection might be regulated by the size of your stock room and, thus, the space available to you. If your space is limited you're going to be limited on how much of each spirit you can hold; and ,depending on the size and style of your location, this will affect how much of each spirit you keep on hand.
If you're short on space you might have to put up with, every now and then, running out of a call brand liquor, so that you can ensure you have a constant supply of well liquor and your most called for call brands. This shouldn't worry you and stockroom management, as well as manipulating your orders to mitigate these situations, will soon become second nature and occurrences of this will be rare.