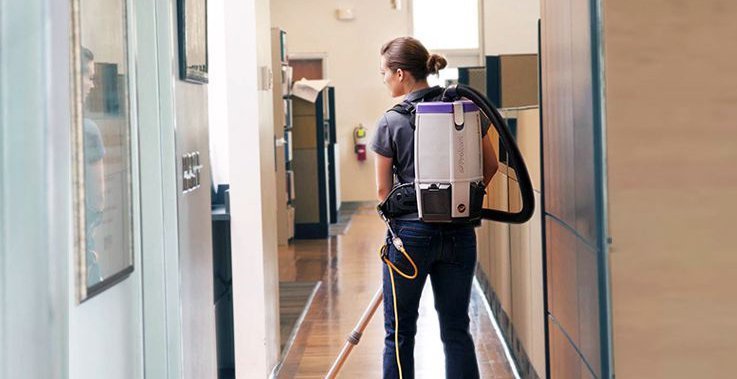 3 Cleaning Hacks that Will Save Your Business Money
It just snowed quite a bit here in Philadelphia. But in spite of the winter weather, spring is still just around the corner (hopefully). Springtime means it's time for that spring cleaning, right? In the interest of making your spring cleaning as painless as possible, we put together this list of cleaning hacks you can use to reduce labor costs for your business.
1. Switch to Backpack Vacuum Cleaners
Simply put, backpack vacuums are just more efficient than the standard model. With the mobility provided by a backpack vacuum cleaning your janitorial staff can cover almost 3 times as much ground in the same amount of time.In an hour you can typically clean about 2,875 square feet of floor with a typical upright vacuum. With a backpack vacuum, however, that number increases to 7,407 square feet. That's a lot more efficiency.
How much money does that time save you? Assuming that the average wage of your cleaners is $11 an hour, you save about $72,000 a year for every 100,000 square feet you clean with a backpack vacuum. That's a lot of cash.
Not only that, but Pro-Team's backpack vacuums are much more simply constructed. This means fewer parts that can breakdown and need replacing.
All in all, they're just a better solution for your business. Backpack vacuum cleaners are a no-brainer.
2. Switch to a Multi-Purpose Cleaner
Cleaning a building can often require a wide array of different tools and chemicals. You'll need a general purpose cleaner, a glass cleaner, a disinfectant, a floor cleaner, a bathroom cleaner. It's a lot for your custodial staff to carry around. Not only that, but the application of so many different chemicals just takes more time, right?
There is a better way. You can make the switch to multi-purpose cleaners like Spic and Span's 3 in 1 formula that can save you time, and subsequently money.
By combining a general-purpose cleaner, a glass cleaner, and a hospital-grade disinfectant Spic and Span can replace a bunch of the chemicals you currently buy, making your staff's job that much easier.
3) Use Pan Liners to Avoid Cleaning Entirely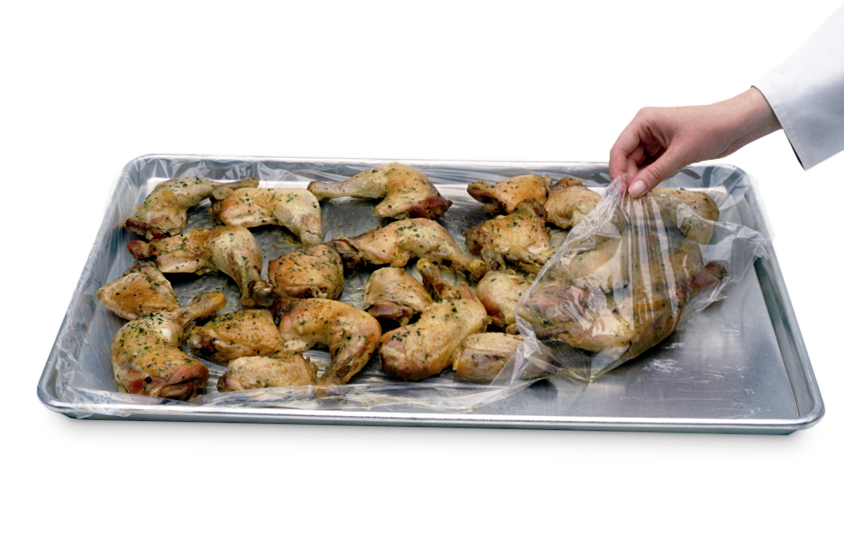 Look, cleaning sucks. We get it. No one likes doing it. We all agree that the world would be a better place if we never had to clean again.
Unfortunately, some cleaning will always be necessary. But we know at least one trick that can help you avoid scrubbing those pans with baked-on food. It's simple: use pan liners.
A pan liner is a plastic sheet that you put over your pan before you put your food in it, and when your done you simply peel the liner away and the pan underneath is a clean as if you never used it at all. It's an incredible tool for any foodservice operation that prepares a ton of food, like a busy restaurant or a caterer. The money you'll save in labor will more than offset the cost of the pan liners.
What cleaning tips and tricks do you use at your business? We'd love to hear them! Don't forget to share them in the comments below or on any of our social media accounts. Follow us on Facebook, Twitter, Instagram, and YouTube!