Culinary Spotlight: Wilmington, Delaware
Some of the greatest food destinations happen to be in some of the most unexpected places. We frequently hear about New York, Chicago, LA… and so often the culinary expertise, talents and creativity of smaller locales are glossed over. Let's make sure that the culinary talents typically kept to the locals themselves are celebrated. It is time to honor the little towns doing great things for the industry!
In this culinary spotlight we highlight the incredible food and beverage programs coming out of Wilmington Delaware.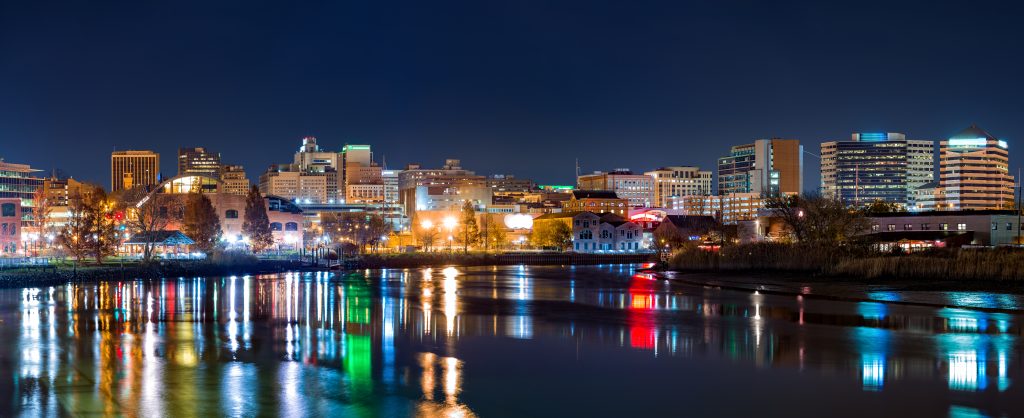 A little bit about Wilmington…
Wilmington is a bustling pint sized metropolitan city located in the northern most county of Delaware (just south of Philadelphia). You probably have breezed by it on your way south on I-95. It is Delawares' largest city with just over 70,000 inhabitants plus a little more daily influx during the work day commute. This tailors Wilmington to have a quaint feel while still being a center for business and commerce.
Wilmington Food
The proximity to the Christina and Brandywine rivers offer scenic city views as well as a source of fantastic local seafood. There are rich farmlands to the south of the city. People filter in from nearby West Chester, Kennett Square and Lancaster, Wilmington is in a prime location to receive some of the best produce and dairy in the region. Area restaurants have a keen focus on rationality and seasonality, farm to table has always been prominent for these creative chefs and always will be.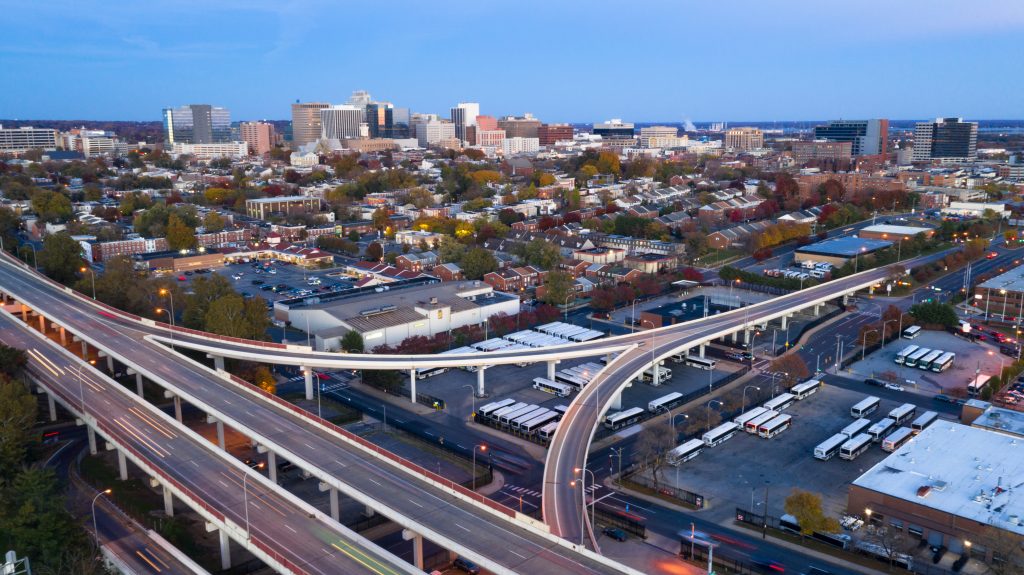 There are a few notable standouts from the norm as well, a thriving and intriguing South East Asian influence (strong Malaysian cuisine representation, being one), creative contemporary cuisine (with a few James Beard Award nominees in the mix) and a thriving beverage scene (beer and cocktails included).
La Fia
website: https://www.lafiawilmington.com/
Chef Bryan Sikora opened La Fia shortly after his run as the executive chef at the uber famous Talula's Table in Kennett Square. He wanted to build a similar vision of creative upscale farm to table fare in a casual comfortable setting. He has succeeded brilliantly, La Fia continues to attract national attention (James Beard nominations and 'Best of Wilmington' every year since opening it's doors) and reservations are accessible but necessary. Seasonal menus are always in rotation with the latest standout adages being Seared Scallops with Saffron Risotto or the Southern Fried and Smoked Quail.
Domaine Hudson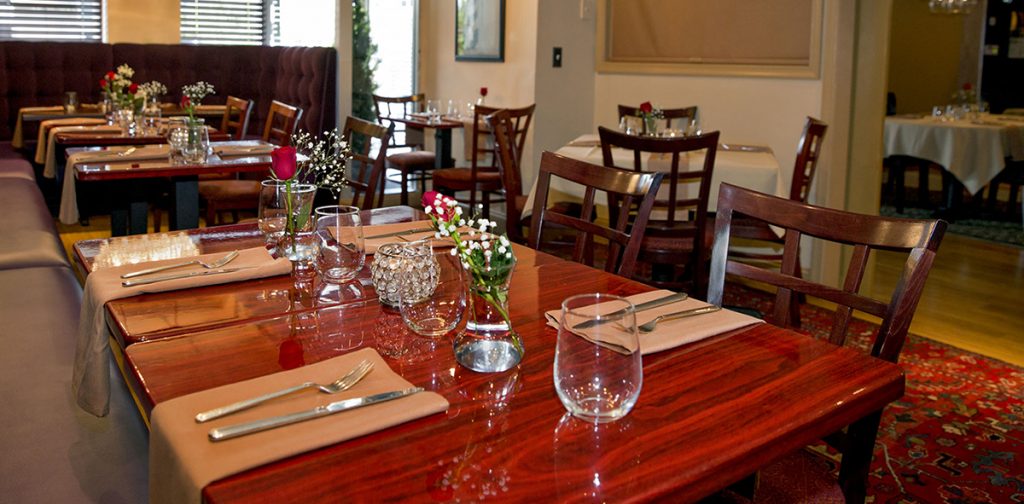 website: http://www.domainehudson.com/
Listed as one of Delaware's "must visit restaurants" Domaine Hudson is a destination for elegance and class. Similarly this too is a James Beard nominated establishment. DH features a New American style menu with dishes like Chicken Mousse Agnolotti with coriander, saffron and cured egg yolk or Rabbit Cacciatore with pesto, manchego and fennel orange agrodolce. Most noteworthy is their wine list, some would argue that it is more impressive than the food.
Mikimotos

website: https://mikimotos.com/
In contrast to the last two options, this hip Washington Street Pan-Asian joint is always happening. A perfect destination for creative cocktails, hot happy hours and contemporary Asian cuisine (all wrapped up in a vibe modern space). Snack on sushi and sashimi or dish on dim sum, noodles and a plethora of creative entrees and appetizers. As a result of their innovation there are menu items like Mongolian BBQ Lamb Chops or Lobster Shu Mai with lemongrass cream.
Chelsea Tavern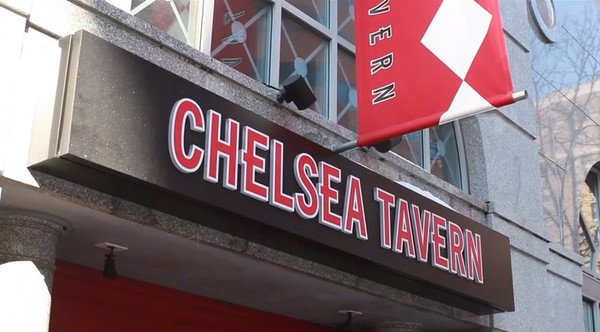 website: http://www.chelseatavern.com/
The most visited gastro pub in Wilmington is located right across the street from the Opera House making it a picture perfect destination for quick and tasty pub grub. The menu is typical; burgers, wings, sandwiches, etc. Above all attention to detail is the Chelsea Tavern's water mark, each meal is executed exceptionally with culinary grace. The CT's cuisine is in direct contrast to the normal bar food. All items are prepared in house, whether it's smoked, braised, pickled or stuffed and cooked to perfection. Come for the food and stay for the beer, Chelsea Tavern has over 30 beers on tap and 200 bottle selections.
Rasa Sayang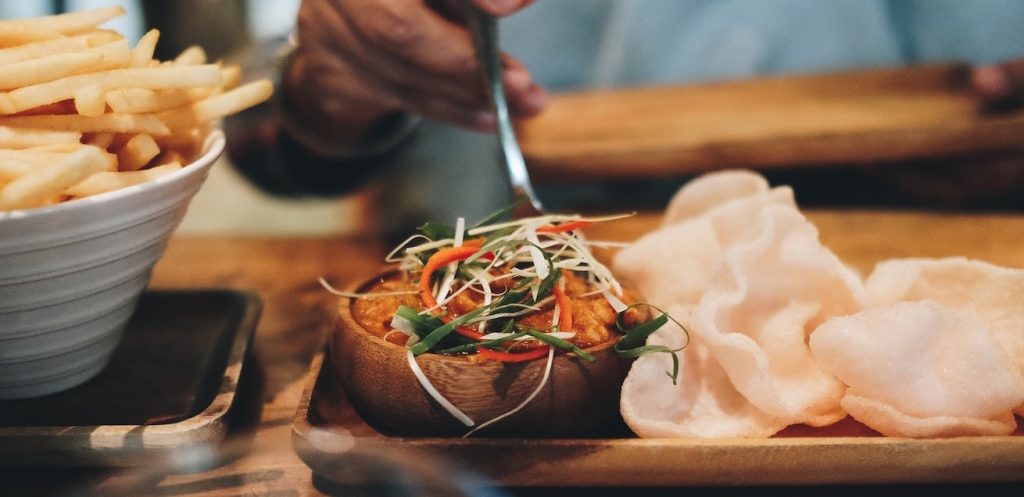 website: http://rasasayangusa.com/
Lastly, this hidden gem is tucked right inside a shopping mall! Yes, a restaurant on our culinary spotlight is located in a mall, I know how that sounds, but this is a hidden gastronomic gem. Rasa Sayang is a local legend, introducing the region to authentic Malaysian cuisine. This place is designed to serve the 'street hawker' style dishes as quickly as possible. Chow Koay Teow is a fan favorite as a seafood rich stir fried noodle dish with the Roti Canai (crispy thin pancake stuffed with delectable curry) as their close second. There are vegan and vegetarian dishes a plenty.