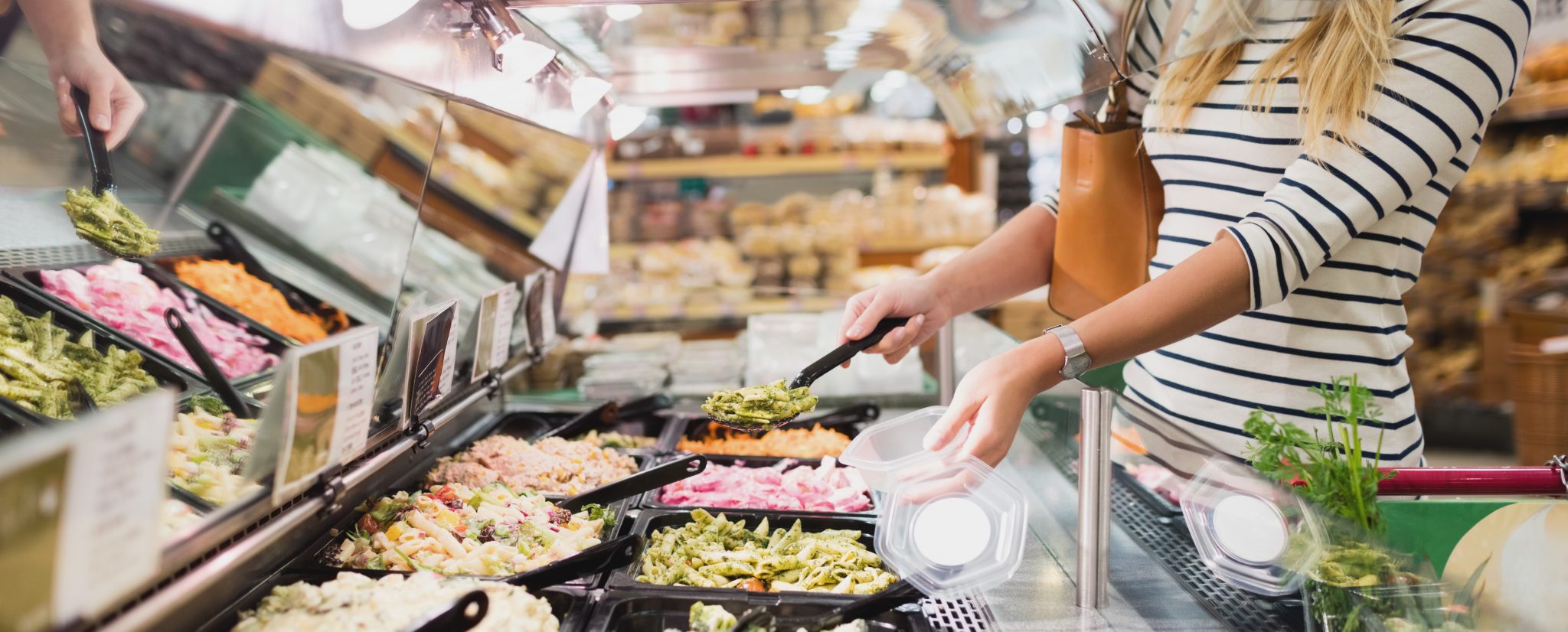 How To Take Advantage of the Growing Trend of The Grocerant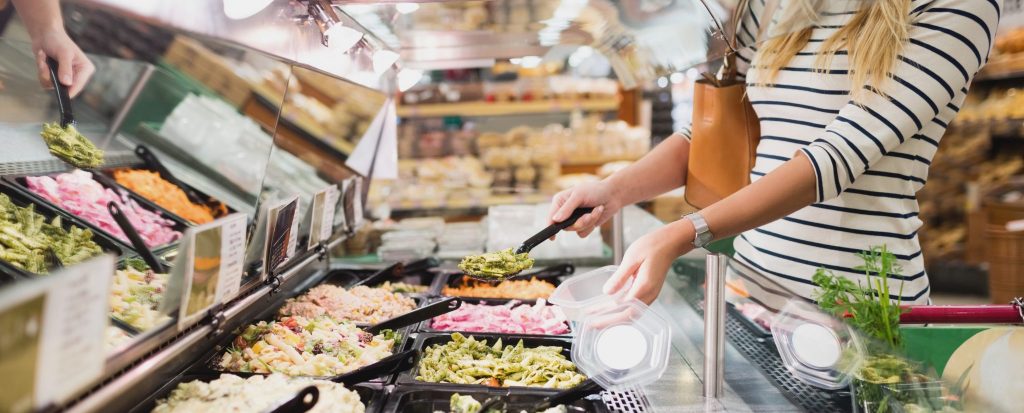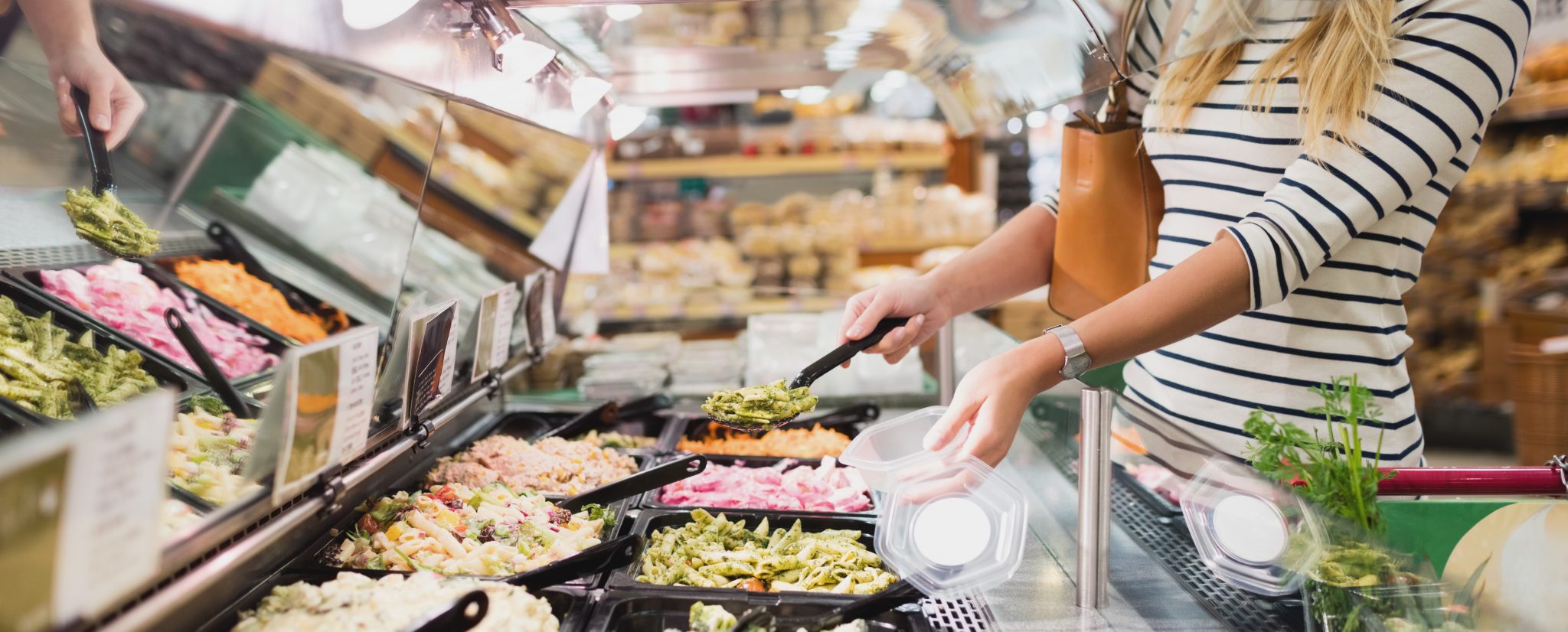 This is the second part of a two part series. If you want to read the first part, click here.
Yesterday we discussed the recent growth of grocery stores from the perspective of restaurants. Supermarkets are encroaching on the food service industry and making an impact. This may be a bad thing for restaurants, but it's a good thing for supermarkets. If you run a supermarket, how can you take advantage of this growing trend? How can you get your piece of the pie? We've got some tips for you.
What is a Grocerant?

Simply put, a Grocerant is a term that was recently coined to describe grocery stores that offer seating and a wide selection of prepared food for their customers. The concept of a combined grocery store and restaurant experience isn't now. But recently Whole Foods, Wegmans, and other national chains have brought this idea to the forefront. They've had a ton of success. As we pointed out in yesterday's article, supermarkets have a bigger market share today than they have in the past six decades. That's no small feat.
Why Does It Work?


Okay, grocery stores are offering food and seating. So what? Why do people seem to like it so much? Well, it's tough to say for sure, but we have some ideas.
The main reason is all about perception. When people buy food from restaurants, especially if those restaurants are fast casual, or fast food, there is an assumption that the food is unhealthy. Grocery stores don't suffer from that same perception. 52% of consumers view grocery store prepared meals as a healthier alternative to fast food. Whether that's true or not doesn't really matter as long as the customer thinks it is.
There is also a perception of quality. People go and buy high-quality ingredients from their grocer. They assume the same high quality ingredients are used to prepare the food. And yet, prepared foods served at grocery stores aren't really more expensive than many fast casual restaurants. In many examples, they can be less expensive. This perceived value gives the grocery store a huge leg up on the competition.
How Do You Take Advantage?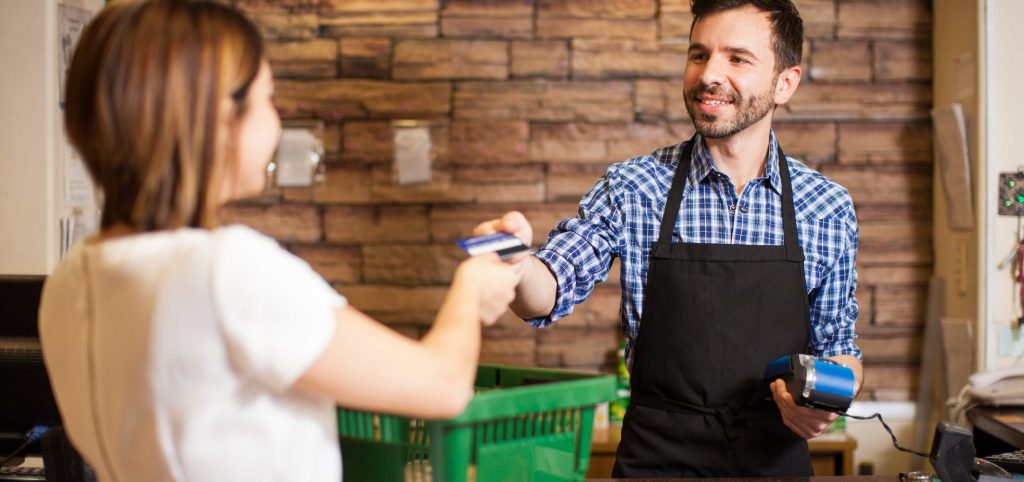 The simple and obvious answer to this is to begin offering prepared food to your customers. But it's obviously more complicated than that, right? Here are some steps you can take to get your piece of the Grocerant Pie.
Do Your Research
It's not going to be good enough to just put out an assortment of food options and watch the profits roll in. You need to know what your customers want first so that you can offer it to them. Is your store in an area where you get heavy foot traffic during lunch hours? Do more people stop into your store on the way home from work? Do you have a younger clientele or are they older? All of these questions will play into your menu. Your store has a brand, and that brand has attracted a customer base. To make this a profit center for your business, you need to play to your strengths.
More Than Just Tables and Chairs
Having a place for your customers to sit and eat is going to be a great way to encourage them to view your establishment as more than just a supermarket. But this takes more than just some tables and chairs. You'll want to do your best to create a welcoming environment as well. Add some ambiance to the place. Give it a brand name. Put up some decor on the walls in that area. Make it feel like a little restaurant inside your store. This ambiance is where restaurants make their bread and butter (pun intended). Ambiance is the factor that makes customers willing to pay more for food. Creating this in your store will create a shift in your customers mind, and suddenly they will see you as just another restaurant they can eat at.
Serving Alcohol Doesn't Hurt
In most states serving alcohol at a grocery store isn't that big a deal, but in Pennsylvania it is still a bit of a novelty. You'll still need a liquor license, but the idea that customers can come to your store, buy a drink, sit down and have a meal on their way home from work is very appealing. Take advantage of this if you can. Beyond the boon it will add to your Grocerant, alcohol sales is another way you can turn a profit for your business.
Do you offer prepared food in your supermarket? We want to know! Don't forget to share in the comments below or on any of our social media accounts. Follow us on Facebook, Twitter, Instagram, and YouTube!