What Makes Customers Willing To Pay More At A Restaurant?
If you know one thing about PJP, you know that we care about your business like it was our own. We've spent over 50 years in the food service industry helping our customers grow. We have always made an effort to build strong and lasting relationships, and over the course of our long history we have helped many businesses grow and prosper.
In the spirit of helping our wonderful customers, we always try to stay on top of all of the latest industry trends. This way we can help you stay ahead of the curve, and more importantly, ahead of your competition. So, what's the latest news from the restaurant industry?
Well, a new study recently published in the International Journal of Revenue Management looked into what the driving factors were that make consumers willing to spend more money. What is it, exactly, that makes your customers willing to spend more money at your restaurant?
The study, conducted by the University of Denver's Daniels College of Business, looked specifically at three factors: Ambiance, service, and food quality. The researched collected data from the 2013 Zagat Restaurant Surveys, which contained data from over 5,000 restaurants in the New York City Area.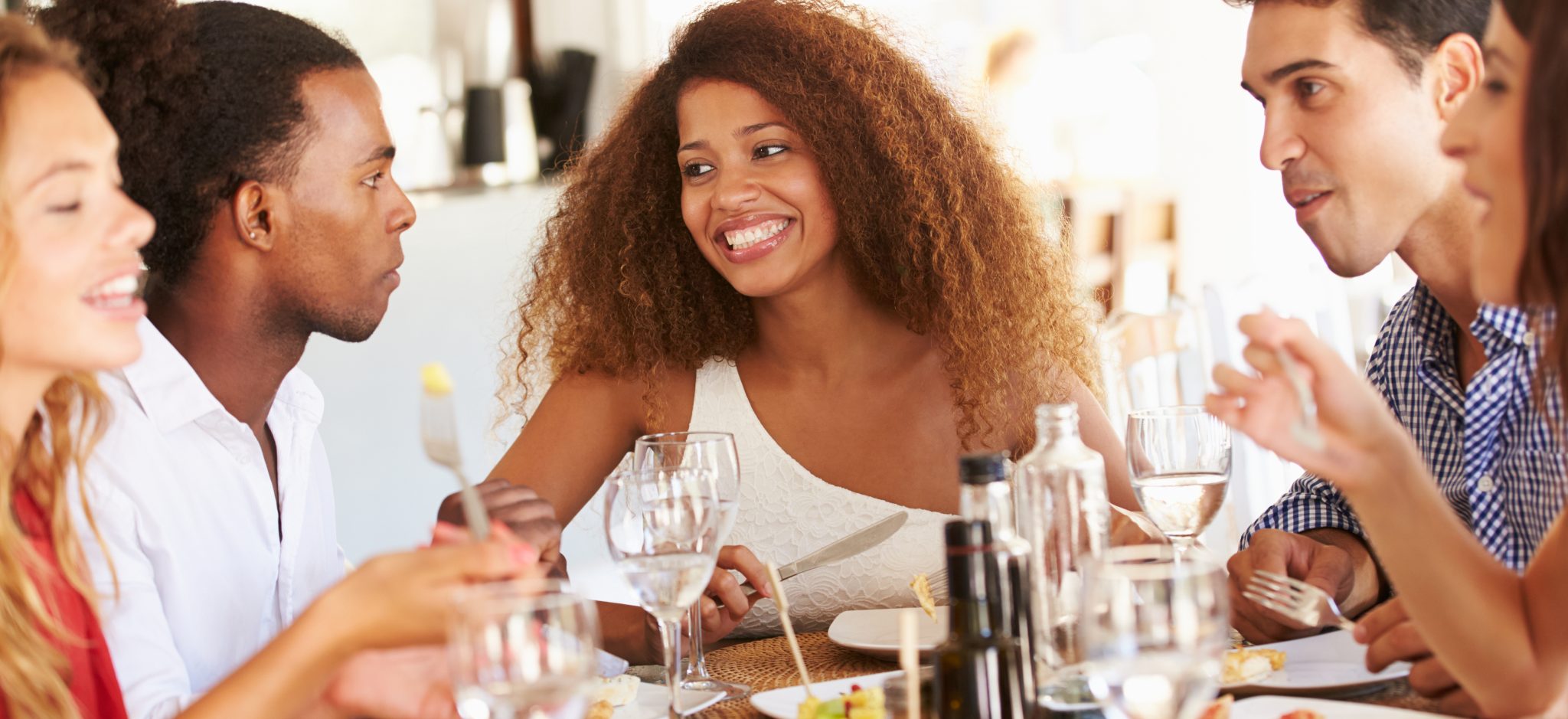 So, what made customers willing to pony up the dough?
Well, if you're a regular reader of this blog, the answer might not be surprising to you. The researchers found that "ambiance has the most dramatic positive impact on price for high-priced restaurants but not so for low-priced restaurants. Service also has a dramatic effect on price for high-priced restaurants."
That's right, the study found that things like Ambiance and Service actually have more of an impact on a consumer's willingness to pay than the quality of your food. But what does "Ambiance" mean anyway?
Well, it means the overall atmosphere of your restaurant. What kind of furniture do you have? What kind of flatware do you offer? What is your china like? What does your menu look like? What are your servers wearing? What does the sign outside your restaurant look like? How clean are your bathrooms? What kind of paper towels do you offer? All of these things, and many, many more play a factor in the overall atmosphere of your restaurant. Ultimately, your "ambiance" is part of your overall brand. And as we've said before, your brand is vitally important to the success of your business.
So, what does that mean for you as a restaurant owner? It means that an easy way to increase your profit as a business might be to make sure that everything in your restaurant is "on brand." Are you trying to be a higher-end dining establishment? Your customers might be willing to pay more for your food, and the only changes you will have to make will be to things that affect the atmosphere of your restaurant. How do you identify what things you need to change? PJP is here to help!
You can contact your PJP sales person and we can come up with a comprehensive plan to give your restaurant a re-brand that will target the customers you want, and allow you to charge the prices you want for your menu items.
Remember, it's ambiance and not food quality that drives a customer's willingness to pay more!
NEED HELP WITH THIS?
Get immediate help with this topic from a certified PJP Product Specialist.
Typical response within 24 hours.
Was this Helpful?