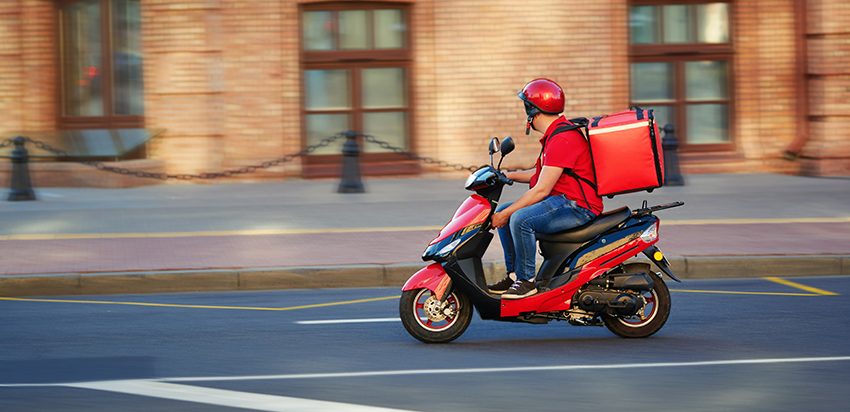 Offering Take-Out and Delivery in the Time of Coronavirus (COVID-19)
All over the United States, restaurants are closing their doors. It is a difficult decision for a small business, but ultimately the right thing as we all do what we can to prevent the spread of this virus that threatens to overrun our healthcare systems.
In times like these, small business owners must adapt to a changing marketplace. You may have been asked to close your dining rooms, but that does not mean your business has to halt operations entirely. Many of you already offer carry-out or delivery services. Many of you may not. Whether you have experience in this area, PJP is here to support you. As you move your business to an entirely new model, we've assembled some tips for you to stay open through COVID-19 and still reach your customers.
Use The Right Packaging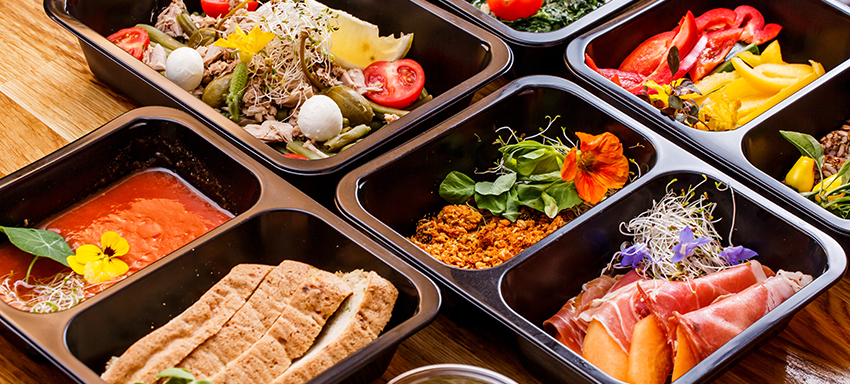 Presentation is key to serving a quality dish to a customer. All chefs know this. Plating is key to the process, but how do you plate something without a plate? And even aside from how the food looks, you want the meal to stay warm and not totally destroyed during delivery.
The right packaging makes all the difference. If you've never offered significant carry out or delivery services and want to jump into this world, PJP is here to help. We have containers to suite all of your needs. Whether it's sturdy, reusable containers or compostable eco-friendly containers, we will help you find the right choice for your business. You want something that will keep your food hot or cold during delivery. You want something that will keep the presentation nice and not wrecked during transportation. There are lots of options out there and we can help you navigate the challenges.
Use the Right Bag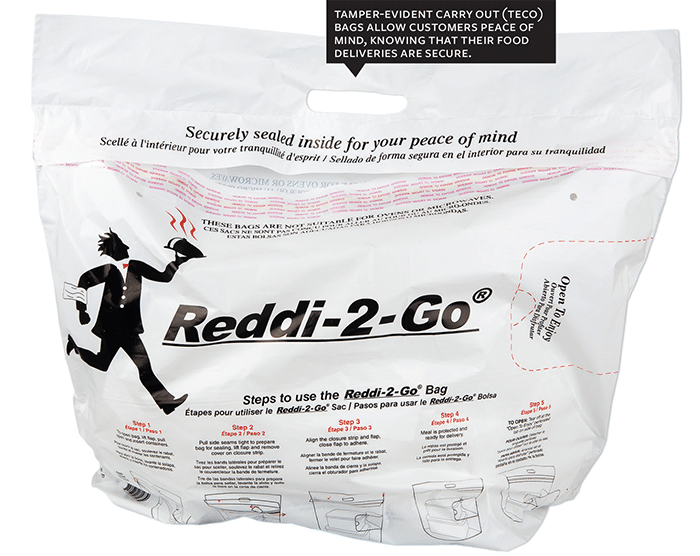 Aside from the actual food containers you will use, you're going to want to make sure you have the right bag. That seems pretty silly, we know, but bear with us.
Did you know that 28% of delivery drivers admit to eating their customers food?
Pretty gross, right? Especially in the world of 3rd party delivery apps, where the food is entirely out of your control once it leaves your building. Putting your food into the hands of someone who doesn't work for your restaurant is a risk every time. Unless you have the right bag, that is.
The Reddi-2-Go Tamper Evident Carry Out Bags from Interplast seal with an adhesive strip at the top, ensuring that the food you gave to your customers is stored safely for delivery. This gives both you and your customers peace of mind when dealing with 3rd party delivery.
This is an even more necessary step to take during the time of COVID-19 when being sanitary and safe with food is paramount. You can help your customers feel good about their choice to order out even in a time when we have to practice social distancing to prevent the spread of this deadly virus.
Practice Safe Delivery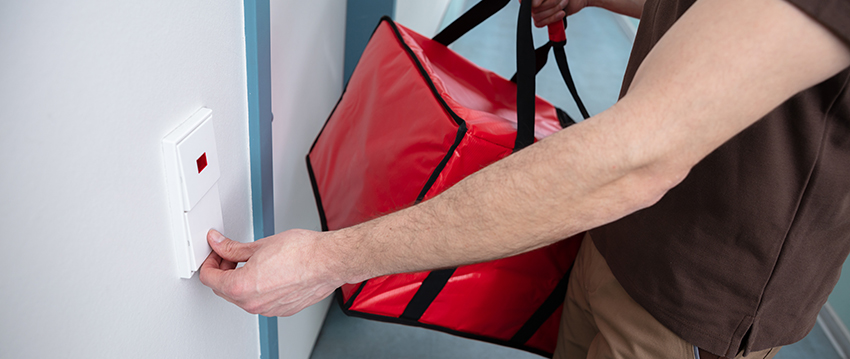 Speaking of the delivery process, it is incredibly important to keep up the practice of social distancing, even when delivering food or having customers pick up food at your location. This is not just for the health of your customers, but for the health of your employees as well. Here are a list of practices you want to institute and strictly.
Encourage all employees to wash hands with hot water and soap regularly. Follow the CDC's suggested hand washing guidelines.
Encourage employees to wear gloves whenever handling packaging or food that is going to the customers.
Once food is prepared, put it directly into the container, and then into the tamper evident bag.
If a customer is picking up the food, place the bag somewhere they can get it, but keep a minimum 6ft distance between them employee and the customer at all times.
If food is being delivered, have your driver drop the food off at the customers doorstep, then call the customer from the car to notify them that the food has been delivered. Then have the driver wait in their car until the customers retrieves the food.
If you take these basic steps, it should ensure a safe transaction and minimize the possibility of the spread of disease.
Get on 3rd Party Delivery Apps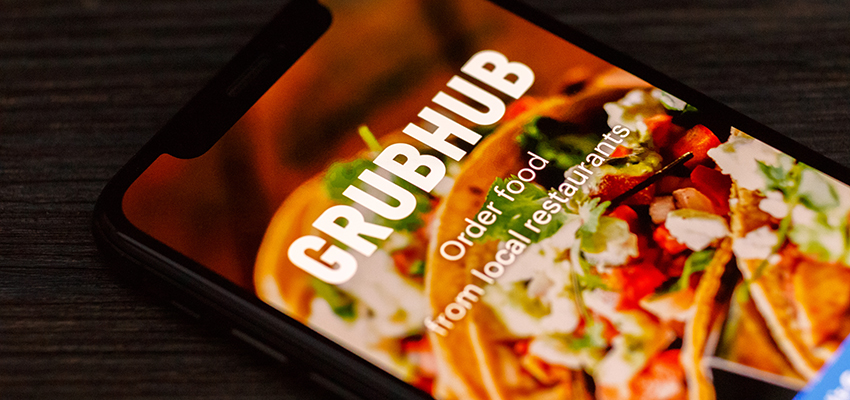 We just said that 3rd party app drivers are sometimes cavalier with food. While that is true, we don't mean to discourage you from using those services. If you take the right steps to prevent your food from being tampered with, they provide an incredible service, especially in times like these.
Companies like GrubHub, UberEats, Curbside, Caviar, GoPuff and many more provide a way for your customers to get your food at home even if you don't have delivery drivers of your own. If you are not utilizing these services now, they might be your best chance to keep revenue coming in during a difficult time like this.
Which app is right for you? Well that depends on a lot of things. We recommend reading our blog about using 3rd Party Delivery Apps and what you want to consider when choosing. There are many things to consider, but this kind of thing is worthwhile when your only options are delivery or take out.
Advertise to your Customers


Again this may seem obvious, but it is so important to get the word out that you are still open for business and accepting take out and delivery orders. This is especially true if you do not normally do a lot of delivery business.
If you have an email list of customers, now is the time to announce that you are open. Blast it out on your social media pages and ask your customers to share/spread the news. Offer a special deal for COVID-19, like 10% off your first order if it's your first time. If you have customers calling in for orders, have your employees ask them to spread the word that they are open. Word of mouth marketing never hurt anyone. Be absolutely shameless in your promotion of yourself.
The reality is this: your customers are going to assume you're closed unless you notify them. So use any means necessary to get the word out. Now is not the time to be shy.
Be Creative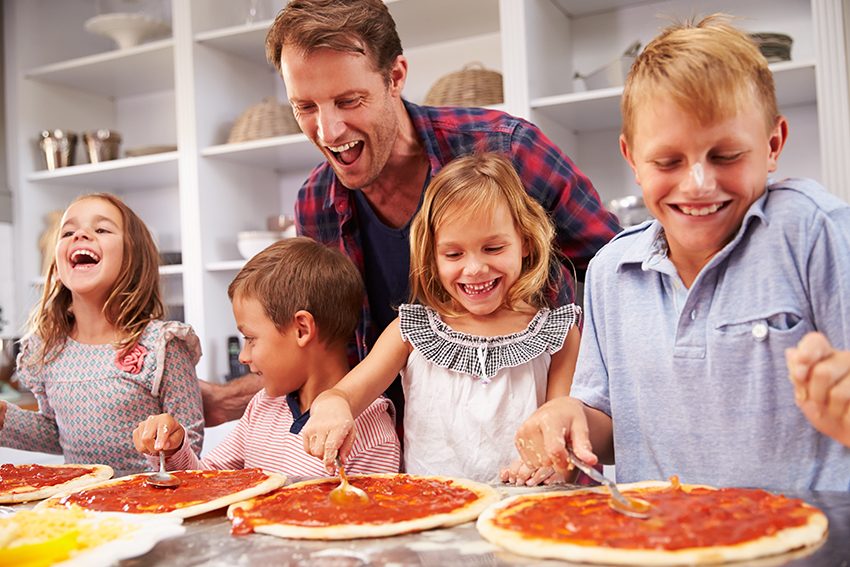 Now is also not the time to limit yourself. Now is the time to think outside the box. We have seen a lot of great ideas from customers to try to combat the challenges that COVID-19 presents. So get your creative juices flowing.
One example we have seen is a Pizza Making kit that our customers are making to send out allowing their customers to make their own pizza at home. It's a fun activity for kids to participate in and allows people to have fresh pizza.
Our customers 12th Street Catering had the genius idea of offering home meal packages to their customers.
These are just a few examples of out-of-the box thinking that could keep a business alive during difficult times.
If you have any questions about navigating the world of take out and delivery, reach out to your PJP sales rep. We are here to be a resource and will stand with you during these difficult times.