What is the Best Thanksgiving Side?
The turkey is the worst bird. Both alive and dead, turkeys are underwhelming and strange. Both as food and as bird, turkeys are lackluster. Luckily, most Americans have Thanksgiving off from work to spend 24 hours trying to make the bird as edible as possible. The unsung hero of the holiday is the A-List cast of sides that comes to life each November. Turkey is an American staple, beloved by few, yet mandatory once a year. It's the sides that make Thanksgiving a holiday worth celebrating.
When it comes to sides, everyone takes sides, but which side is best? Some sides are seasonal, specifically for Fall. Some of these sides are year-round favorites. We asked & more than 90 people responded to the question: "Which Thanksgiving Side is Best?"
The Duality of the Sides
The sides that people voted for can be broken into two distinct categories. One being the sides that are year-round favorites, the other featuring Thanksgiving specific food. The question "What is your favorite thanksgiving side?" often conjures up thoughts of buttery mashed potatoes which can be found on any dinner table at any time of year or bring canned Cranberry sauce to the mind, which seems to appear through osmosis in grocery stores every November. For this reason, I will split these classifications into the two categories of: Traditional and Thanksgiving Specific.
Traditional Sides
Mashed Potatoes – 22 votes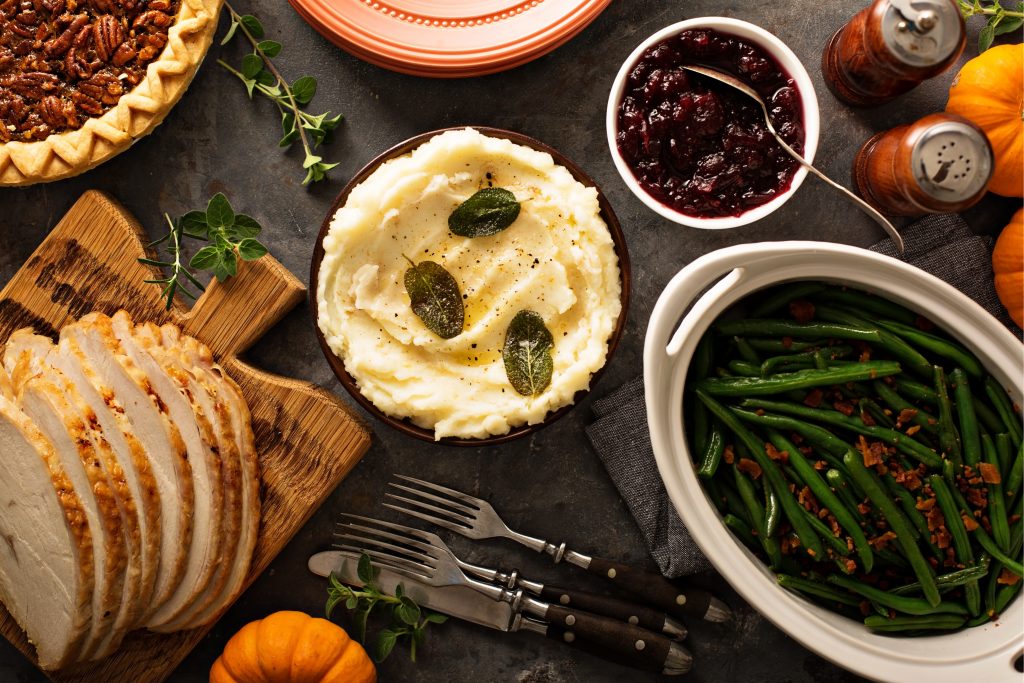 Getting the second most votes, mashed potatoes are a Thanksgiving necessity. Mashed potatoes serve a vital role for families all over the country that are simply no-good at cooking turkey, providing much needed moisture to an often-dry bird. The act of scooping mashed potatoes onto your fork and then stabbing into some turkey is as American as it gets.
Mac and Cheese – 8 votes
Mac and Cheese is simply undeniable. The only reason to dislike mac and cheese is a literal intolerance to cheese. I attribute it's low amount of votes to the fact that it's not exactly a "Thanksgiving Side." I love mac and cheese as much as the next guy, but it's too accessible in everyday life to be considered a holiday favorite.
Brussels Sprouts – 4 votes


Whoever has been marketing Brussels Sprouts the last few years deserves a raise. Growing up Brussels Sprouts were vilified, synonymous with disgusting. Now I get excited to see a plate of sprouts or a unique sprouts recipe on a dinner menu. Cooked correctly with the right accoutrements, sprouts can pack a flavorful punch.
Bread and Butter – 3 votes
Simple and sweet. A recipe as old as food itself, bread and butter is a timeless classic. No need to explain why this classic snuck into the top 8. Some prefer biscuits, but we won't pit two queens against each other.
Thanksgiving Specific Sides
Stuffing – 26 votes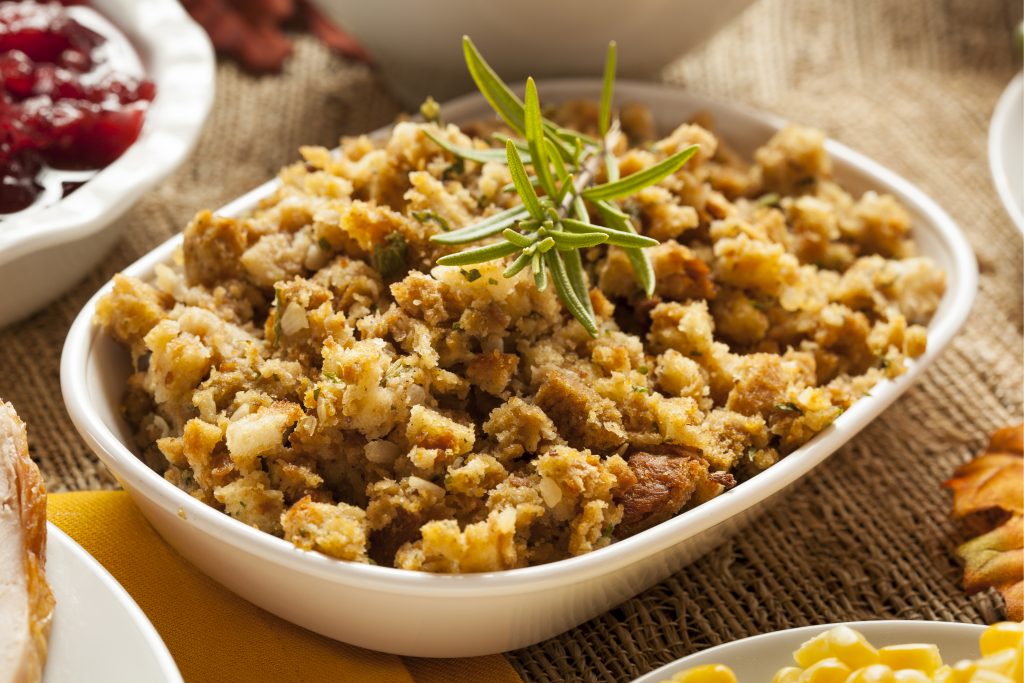 The King of Thanksgiving sides, stuffing. Unlike many classic sides, stuffing comes with variations. Voters wanted to make it clear, that not any old stuffing will do. People want their grandmother's stuffing, pineapple stuffing, stove top stuffing and stuffing that's crispy on the top. Stuffing is a Thanksgiving classic that had the most votes of any option.
Sweet Potatoes* – 10 votes
Sweet Potatoes came up as the third most popular side, but not without controversy. It would've been ludicrous not to mention everyone's favorite orange colored spud in a piece on Thanksgiving sides, so we totaled all of the votes including the words "Sweet Potato." People are very picky about how they like their sweets served. Sweet potato casserole, mashed sweet potatoes, yams, and baked sweet potatoes all received votes.
Green Bean Casserole – 9 votes
To be candid, I was floored to see the amount of love Green Bean Casserole received in this vote. Much to my surprise, there is a sizable chunk of the population that can't get enough green bean casserole. Odds are that you're related to one of these people, so make sure little cousin Malloree gets her casserole.
Cranberry Sauce – 5 votes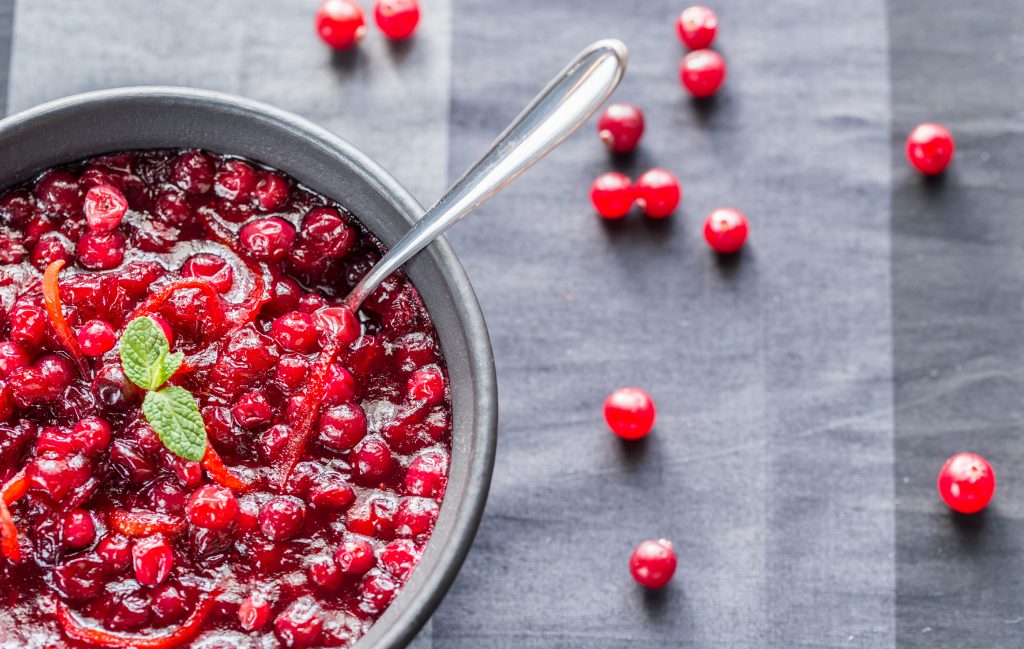 Often the most controversial and divisive side option, cranberry sauce received the sixth most votes. Some people prefer it straight from the can, some prefer it all-natural, and some people prefer it thrown in the garbage. What's important is that we have all of these options available for the people we love.
Conclusion
Thanksgiving is a day to step back and appreciate everyone's idiosyncrasies. The good thing about Thanksgiving is that at any decent Thanksgiving Dinner, most of these sides are available. It is the ultimate pot luck, filled with family time, football, and friendship. This is a holiday where we can all appreciate what one another brings to the table, as long as what they bring to the table isn't a dry turkey.