Customer Snapshot: How Butcher Bar has chopped its competition in half by being authentic, out of the box, simple yet refined with the help of the PJP Team
At PJP, we're committed to helping your business succeed. We're not just a supplier of products, we consider ourselves educators, consultants, specialists, a resource for you, as a business owner. We want to do more than just sell you, we want to help you find the right solutions to the many, many problems you face as a business owner. Together, we can make your business, and ours, a success.
We're not just asking you to take our word for it. We've helped many of our amazing customers succeed in the last 50 years through our partnerships. Occasionally, we like to sit down with some of those customers and talk with them about what makes their business unique, what makes them a success, and how PJP has helped them get there. We call these sit downs a Customer Profile.
We want to introduce you to one of our amazing customers in the Rittenhouse Square Area of Philadelphia, and tell you all about their business, how they came to be successful, and their partnership with PJP.
ABOUT BUTCHER BAR
Meat, Drink, and be Merry.
These are the words that are painted on the walls of Butcher Bar. They perfectly summarize exactly what Butcher Bar is all about.
The beautiful bar and restaurant is at 2034 Chestnut Street in Philadelphia. From the outside, it's a pretty unassuming place. It doesn't look big, or splashy, but the moment you walk through the door you're transported into a world where meat is king, and where they make food that everyone can enjoy (even vegetarians).
In spite of the small entryway, Butcher Bar is a large establishment, seating about 80-90 guests inside and another 40 in an outdoor patio in the back. The enormous wood-fired grill sits front and center, and you can watch full chickens get cooked on the rotisserie from the bar.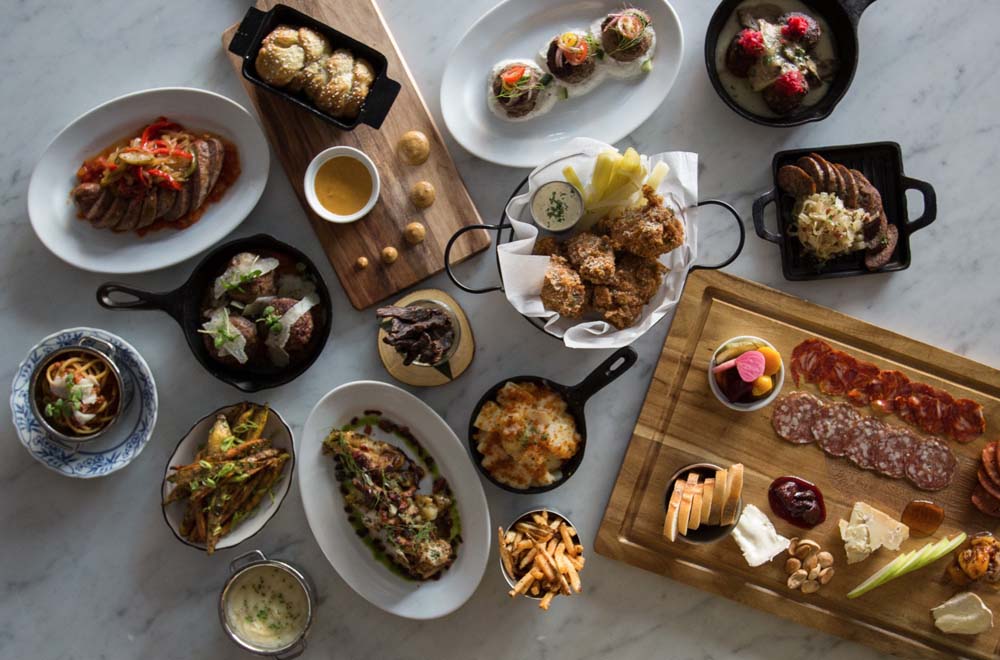 WHAT SETS BUTCHER BAR APART?
Butcher Bar and Executive Chef John Strain have made a commitment to making the vast majority of their food from scratch. That means smoking their own meats, making their own sausage and jerky, and it means an incredible meal. It's a lot of work to prepare your food like that, but Chef John wants to provide an amazing dining experience, and Butcher Bar's menu does not disappoint.
Perhaps the most infamous dish from Butcher Bar is the Trough. The Trough is one pound each of seven different kinds of meat, all served in a long trough lined with pita bread and topped with french fries. The different meats include rotisserie chicken, kabobs, house-made sausage, grilled skirt steak, a rack of ribs, short-ribs, and house-smoked bacon. Don't try to eat it alone, the Trough is designed to serve 6-8 people.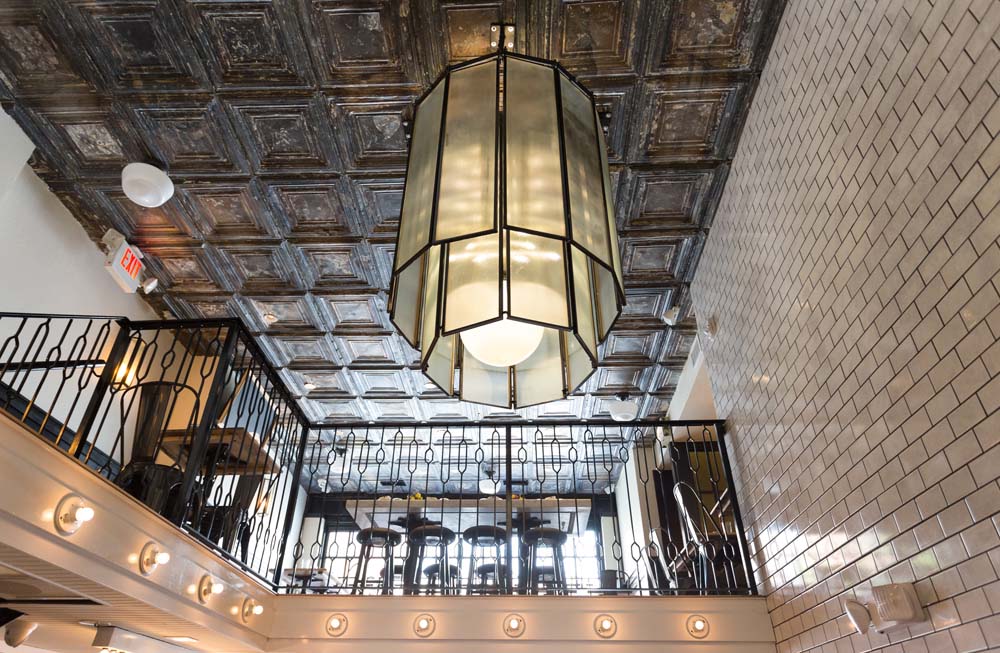 RELATIONSHIP WITH PJP
PJP has helped Butcher Bar every step of the way. From helping them design and build their kitchen to providing them with all of the products they need every day to keep the business running.
PJP's design and build team assisted Chef John in the planning process, making sure they had the room they needed to fit all of the equipment necessary to prepare their extensive menu. With that many different kinds of meat, you need a lot of equipment and supplies to make it happen. PJP helped Butcher Bar's team get what they needed and make it fit in limited space. No easy task.
Beyond that, PJP helps Butcher bar with cleaning chemicals, disposables, dinnerware, glassware, smallwares, just about everything that isn't edible.