Customer Snapshot: Known for great food, warm hospitality and inviting atmosphere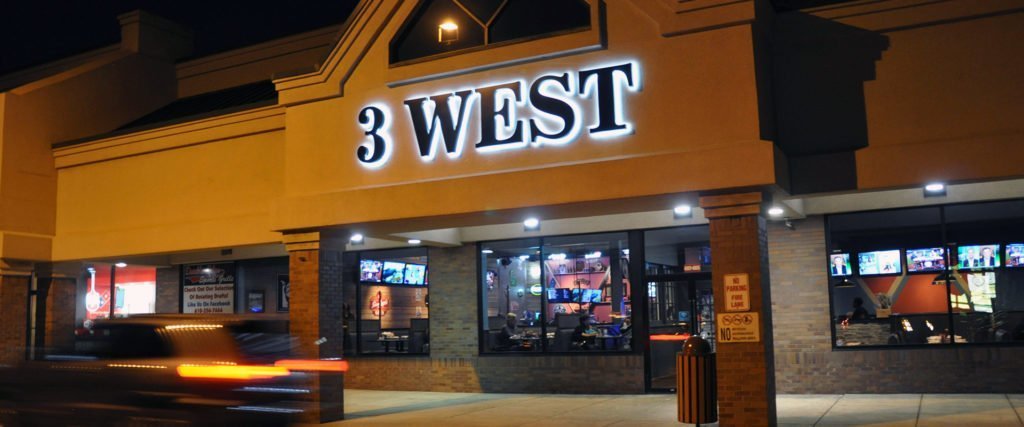 At PJP, we're committed to helping your business succeed. We're not just a supplier of products. We consider ourselves educators, consultants, and specialists. We want to be a resource for you as a business owner. We want to do more than just sell you, we want to help you find the right solutions to the many problems you face on a daily basis. If we work together, we can succeed together.
We're not just asking you to take our word for it. We've helped many of our amazing customers succeed in the last 50 years through our partnerships. Occasionally, we like to sit down with some of those customers and talk with them about what makes their business unique, what makes them a success, and how PJP has helped them get there. We call these sit downs a Customer Profile.
We want to introduce you to one of our amazing customers in Newtown Square, PA: Chef Kevin Diegnan from 3 West Bar and Restaurant.
ABOUT 3 WEST RESTAURANT & BAR
3 West is a casual restaurant know for its great food, warm hospitality and inviting atmosphere. They specialize in classic American cuisine with a touch of traditional Italian specialties such as overbrook baked clams, eggplant Parmesan, and locally sourced hand-made pasta.
To compliment the meny they have 34 rotating craft beers on draft, along with 64 different beers available in the bottle. They also offer 29 different bottles of wine, all for only $29 a bottle.
3 West is located right outside of the Regal movie theater in Edgmont Square, making it a great place to stop at before or after a movie. You can even take advantage of their 10% discount if you show your movie ticket.
3 WEST'S RE-BRANDING PROCESS
Before 3 West underwent it's bold new re-brand, it was your run-of-the-mill sports bar. Nothing wrong with a good sports bar, of course, but Chef Kevin Diegnan had something more ambitious in mind.
Given their location, and their clientelle, they wanted to offer a more up-scale dining experience, while still offering the classic American cuisine that everyone loves. So the plan to completely revamp the look and feel of the building, along with the menu, started.
If you read our blog regularly, you know that branding is about a lot more than a logo. It's about the entire atmosphere and experience a customer has in your restaurant. It's the kind of china you use, the feel of the silverware in your customers hand, the quality of service from the waitstaff, the kind of food options you offer on your menu, right down to the kind of paper towels you offer in your restrooms. Your brand is, essentially, everything you do. So when you're planning a complete re-brand like this, there is a lot that goes into it.
For 3 West, PJP was there to help.
3 WEST'S PARTNERSHIP WITH PJP
According to Chef Kevin, when the decision was made to go forward with a re-brand, their first and last call was PJP.
We worked together with Chef Kevin to pick out the appropriate china, the appropriate furniture, and all the other little details that would make sure their supplies would fit their new branding just right. PJP offers a wide selection of just about everything you need to take your restaurant to the next level. Go visit 3 west and see for yourself.
Want to become a PJP customer? Already a customer and want to be the person we profile next? Just contact your PJP sales person!