Customer Snapshot: A shopping experience unlike any other grocery store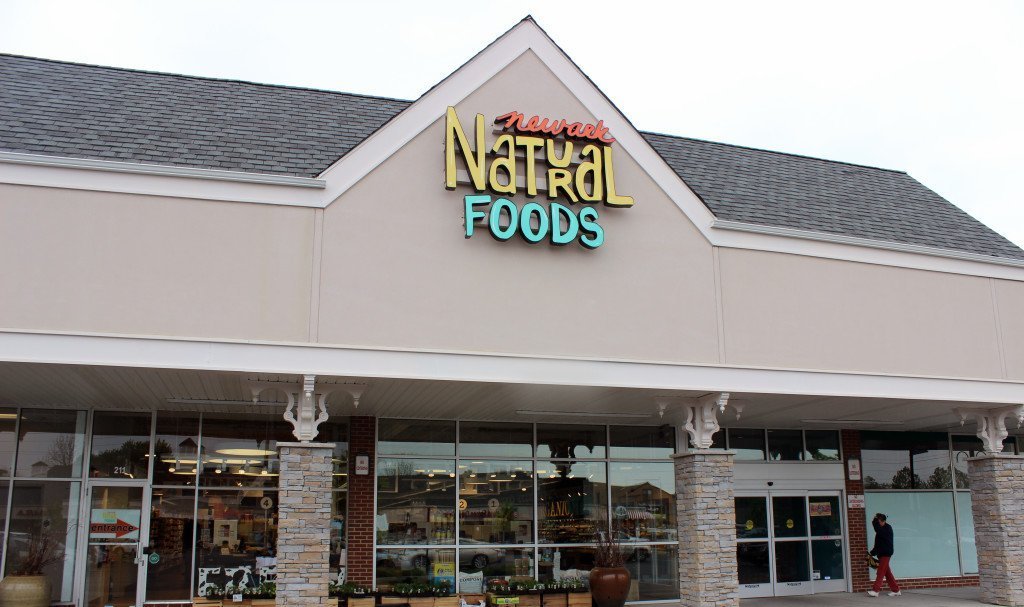 At PJP, we're committed to helping your business succeed. We're not just a supplier of products, we consider ourselves educators, consultants, specialists, a resource for you, as a business owner. We want to do more than just sell you, we want to help you find the right solutions to the many, many problems you face as a business owner. Together, we can make your business, and ours, a success.
We're not just asking you to take our word for it. We've helped many of our amazing customers succeed in the last 50 years through our partnerships. Occasionally, we like to sit down with some of those customers and talk with them about what makes their business unique, what makes them a success, and how PJP has helped them get there. We call these sit downs a Customer Profile.
We want to introduce you to one of our amazing customers in Newark Delaware, and tell you all about their business and how they came to be successful through their partnership with PJP.
ABOUT NEWARK NATURAL FOODS
Newark Natural Foods is offering the residents of Newark, Delaware a shopping experience unlike any other grocery store you've ever seen. Founded in 1967, they started as a Food Buying Club, a place for people to come together an purchase locally sourced, unadulterated, unrefined, organically grown food. Since then, Newark Natural Foods has grown into a Co-Operative grocery store with over 4,000 active member households.
What's a Co-Operative Grocery Store?
Being a Co-Op means that Newark Natural Foods is owned and operated by members of the community. You don't need to be a member to shop there, but being a member means you get a partial say in how the Co-Op is run. Members vote on a Board of Stewards who appoint the general manager and decide on the mission and mandate of the organization. There are lots of businesses that live by the mantra "The Customer is always right," But Newark Natural Foods actually lives it by inviting members to help decide how the Co-Op can best serve the community they operate in.
Because of this unique method of operation, Newark Natural Foods caters to the needs of their customer in ways many other grocery stores do not. They offer food and drinks that accommodate even the most strict dietary needs. Whether your vegetarian, vegan, gluten free, have food allergies, or even if you're just looking for healthier options, Newark Natural Foods has something for you. As a Co-Op, they also have a very strong commitment to be an environmentally friendly business. They make sure that in every part of their business they are minimizing their environmental impact.
If you live in or around Newark, don't hesitate to become a member of this wonderful Co-Op. Or if membership isn't what you're interested in, you can still shop there and know that you're getting only the healthiest options for your money. After all, where else can you get vegan cupcakes, organic produce, gluten free muffins, and protein smoothies all in the same place?
PARTNERSHIP WITH PJP
With such a strong commitment to the environment, it can be difficult for Newark Natural Foods to get the kinds of Eco-friendly products that they need on a daily basis. That's where PJP comes in. PJP was able to provide the Co-Op with a wide range of options including compostable and biodegradable plastic containers, recycled paper bags, and so much more. Even the trash bags they use are made from recycled plastic.
By partnering with PJP, Newark Natural Foods is able to buy all of the unique green products they need for daily operation from just one vendor, as opposed to buying from a whole bunch of different places. PJP even helped them with all of the equipment and small-wares they needed to get the kitchen in their 67 Cafe up and running.
Want to find out how you can partner with PJP to make your business as successful and amazing as Newark Natural Foods? Fill out the form below!