SureNap Tabletop Dispenser
Running a successful restaurant is about more than just providing quality food and service to your customers. You also have to create a memorable and marketable brand that gets customers in the door, and more importantly, keeps them coming back for more.
As you know, a brand is about more than just a logo, it's about an atmosphere, a feeling that the food, service, and overall environment in your restaurant conveys to your customers. When you're establishing that brand, you'll want to make sure everything in your building helps to get that message across. Even down to things like your napkin dispensers. That's where SureNap comes in. PJP has developed customizable insert templates for our SureNap napkin dispensers.
For more information, samples, or demonstrations – please contact your sales representative.
Using the Templates:
1. Simply click on the link below that's associated with your desired template and it will download a Microsoft Word file that you can customize to fit the name and brand of your restaurant.
2. All you have to do is add a text box or insert an image of your Restaurant's logo on top of the template image and you're done! The best part is these templates are designed to be as easy as possible, so you can print and cut them out at home without having to pay extra for the cost of professional printing.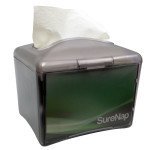 SURENAP TABLETOP DISPENSER – PJP# 161696
This high capacity tabletop napkin dispenser features one-at-a-time dispensing which reduces usage, and cuts waste. The insert dimensions are: 6.5″ wide x 4.25″ high.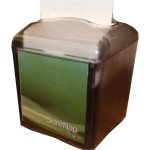 SURENAP BISTRO DISPENSER – PJP# 161686.
This high capacity mini tabletop napkin dispensers is perfect for quick service restaurants where value and countertop space are important. The insert dimensions are: 4″ wide x 4-3/8″ high. Download the
FLYER HERE


TABLETOP DISPENSER INSERTS – CLICK TO OPEN AND EDIT.


TABLETOP DISPENSER INSERTS – CLICK TO OPEN & EDIT
Was this Helpful?